Alumni
Kogod meets National Geographic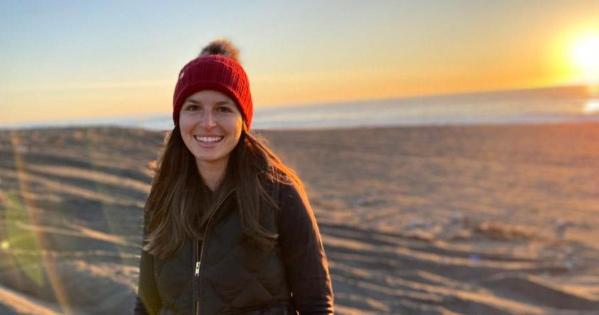 From AU's Kogod School of Business to National Geographic, journalist, and film producer, Sarah Diamond, Kogod/BSBA '16, is an experienced digital storyteller. 
In 2016, Sarah was an associate producer for National Geographic's Emmy award-winning documentary Going Viral: Beyond the Hot Zone. The film was the first original production from National Geographic Studios to explore the frontlines of the Ebola Virus outbreak in West African communities. 
Going Viral's production team was made up of a small crew of all women. Sarah explains that a major goal for the team while filming was to advocate for the production of the fairest and most equitable story to their audience. "It's a big responsibility to tell a story like that," Sarah says, "especially for Going Viral you know, when it's a really sensitive topic and there's a lot of trauma attached to it." In order to grasp the depth and severity of the story, the team did a lot of research on the Ebola outbreak. 
This is where Sarah's background in business administration and international studies proved advantageous. She and her team interviewed experts (some of whom appear in the film), researched global health and diesease books, and analyzed films adjacent to Going Viral. Sarah shares that the reality in her industry is that documentarians have to become experts on their subjects really fast. 
A background in international relations was one thing, she mentions, that helped her to understand from a global standpoint exactly why the Ebola epidemic was so challenging to manage. 
From Sarah's perspective there's no "right way" to end up where you want to be. She urges students and young storytellers to look at every chance as an opportunity without waiting for them to come to you. Keeping up in her industry requires a lot of patience, determination, curiosity, and passion. "It takes a long time to build your credentials. It's easy to burn out, but the people who stick around and make it enjoyable for themselves and like to keep their eye on the prize are the ones who remember why they fell in love with it in the first place," she says.