Alumni
New Alumni Communities - Connecting Alumni around the World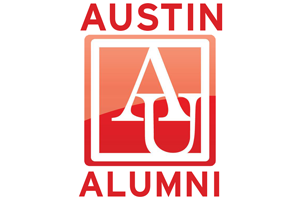 Eagles across the world have been busy over the past several months, working with the Office of Alumni Relations at AU to strengthen alumni communities in their cities.
In July, volunteers and staff in Austin met to share ideas and explore the feasibility of launching a new alumni chapter in Austin. With strong support from committed volunteers, the American University Austin Alumni Chapter will hold its inaugural event on Saturday, September 27. Alumni, family, and friends from across the region will gather on the grounds of the Andy Roddick Foundation for a picnic. Anyone interested in reconnecting with AU and offering suggestions for future programming is encouraged to attend. 
The chapter leadership team consists of alumni with a broad range of graduation years as well as schools and degrees. Dave Buckman, CAS/BA '94, describes himself in his student years as a fun-seeker and troublemaker, once running for student council in a stunt campaign to get alcohol back on campus. Dave's AU legacy is starting an underground improve troupe that still exists today. Alexa Loken, SIS/BA '10, runs a cause-based marketing firm in between walking her dog around Town Lake and trying as many food trucks as possible. Alexa said she is interested in supporting a chapter in Austin because, "Most alumni live on the coasts, so having a chapter in Austin will be great. We can share our DC and AU experiences together in our new 'third coast' home." 
This summer also saw the addition of two cities to the growing list of places supported by area representatives. 
Steve Meyer, SPA/BA '09, will serve as an area representative for Columbia, S.C. During his time at AU, Steve was an actively involved brother of Sigma Chi and served as the Inter-Fraternity Council's vice president of recruitment. Currently in his final year at the University of South Carolina School of Law, Steve is editor in chief of USC's Journal of Law and Education, a peer mentor, a student member of the John Belton O'Neall Inn of Court, and a volunteer Guardian ad Litem. After graduation from USC, Steve plans to take the South Carolina and Georgia bar exams and hopes to practice law in the low country.  
Faisel Irshad, SIS/BA '14, will serve as an area representative for Singapore. A Singapore native, Faisel worked for the Singapore Civil Defence Force for more than two years prior to coming to study at AU.
In addition to all these newly formed alumni communities, the office of alumni relations has been working in several other cities to identify volunteers in several key cities to broaden its reach. If you are interested in launching an alumni chapter or serving as an area representative in your area, don't hesitate to contact us at auchapters@american.edu.