Alumni
Welcoming the Newest Alumni Board Members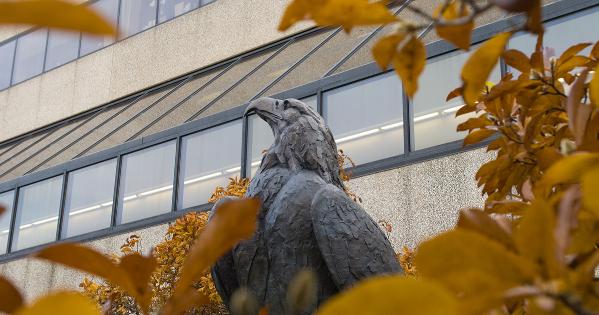 This year brings seven impressive new members to American University's Alumni Board. Their diverse perspectives and insights will strengthen our already-dynamic alumni leadership. With a history dating back to the 1950s, the Alumni Board leads AU's alumni association, providing perspective and insight to professional staff in outreach to alumni an improving student experience. On the board, all five schools and colleges are represented, as well as myriad professional industries, backgrounds, and generations.
New members include:
Chad Appel, SPA/BA '03, Silver Spring, MD
Director, Center for Professional Advocacy & Associate Director, Health Policy and Practice, American Podiatric Medical Association
Chad is a founding member of the Pride Alumni Alliance and served as its second chair. He also served on the board for AU Hillel. He organized many programs such as Twitter Town Hall for National Coming Out Day, LGBTQA Career Panel, and fundraisers with fellow alumni and parents of current students and young alumni.
Alycia Bennett, CAS/BA '14, Santa Clara, CA
Senior Policy Strategist, Google
Alycia has remained involved with The Security Network at American University, which she founded as a student. She also has attended numerous programs and events. 
Pamela Higgins Harris, CAS/BA '72, Glendale, MD
Senior Consultant, Center for Education Equity
Pam has served the university in numerous ways since she graduated. She served as co-host for the President's Dinner with Black Alumni and served on both the MCAR and OASATASU 50th Anniversary Reunion Planning Committees. In addition, she has provided mentorship to students and thought leadership to multiple university initiatives, including the Inclusive Excellence Plan. 
Meghann McLouth, Kogod/BSBA '00, Minneapolis, MN
Senior Professional Relations Manager - Medtronic
Since graduation, Meghann has served as a leader for the AU Minneapolis Community. She spearheaded and organized multiple events (including freshman send-offs), coordinated an AU contingent and meet and greet for "Let's Talk About Race" with Dr. Ibram Kendi, and hosted men's basketball watch parties. She has also interviewed many prospective students.  
Cheryl Parker, SOC-CAS/BA '05, Miami, FL
President and Founder, Spotlight Media Booking
Cheryl served as the South Florida Alumni Community leader for five years and organized multiple programs and events. She has interviewed many incoming freshman and prospective students. She has also booked many AU professors for national and local TV interview segments.  
Darlene Slaughter, SPA/MS '93, Laurel, MD
Vice President and Chief Diversity and Engagement Officer, March of Dimes
Since graduating from American University, Darlene has been involved in several initiatives on campus. She has spoken at student and parent orientation events, participated, and spoken on various panels, supported the students by hosting dinners students. She is currently a member of the President's Council on Diversity and Inclusion and a co-trainer with the AU Connects team helping faculty and students learn how to facilitate diversity, equity, and inclusion conversations on campus. 
Kelly Wilson, Kogod/BSBA '84, Brookside, NJ
Head of Personal Banking Strategy, HSBC
Kelly has maintained his commitment to AU by mentoring students and young alumni, particularly those interested in the banking and finance industries. He has participated in Q&A panels with students and hosted Dinner with Alumni events. He also worked closely with Kogod on establishing a recruitment pipeline for Kogod Business students. 
These members join the following current board members:
Jonathan Mathis, PhD, Kogod/BSBA '04, President
Melanie Brown, CAS/BA '02, Vice President of Operations
Adam Katz, WCL/JD '86, Vice President of External Relations
LaTanya Sothern, SOC/BA '92, Secretary
Elliot Bell-Krasner, SPA/MPP '12
Peter Brusoe, SPA/PhD '12
Miguel Bustos, SIS/MA '95
Patty Caballero, SOC/BA '91, Kogod/MBA '00
Nakeesha Ceran, SPA/BA '10, SPA/MA '12
Ritanch Hans, SIS/BA '13, Kogod/MS '15
Derrick Hensley, Kogod/MS '13
Don Mike Mendoza, SOC/BA '10, SOC/MA '17
John Nadolenco, WCL/JD '95
Bill Ruvo, Kogod/BS '82
Rachel Tabakman, SPA/BA '03
Bradley White, SPA/BA '99, WCL/JD '07
Brett Zongker, SOC/BA '03