Alumni
Alumna Changemaker Reflects on Family, Community, NHL Championship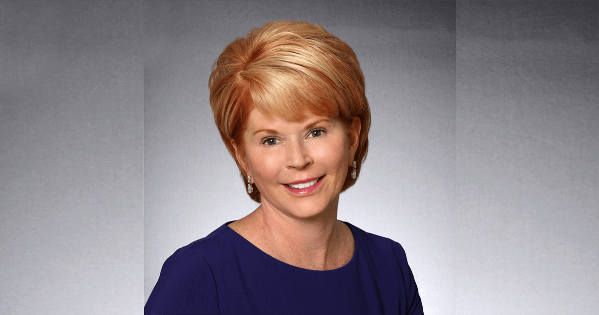 As a student at AU, Penny Vinik, SIS/BA '84, took great interest in her international business courses, saying they kindled a love of travel, culture, and learning about the innerworkings of other countries. Though she graduated into a difficult job market, Penny's AU degree helped her find work in her field. And since graduating, American University has provided Penny with a strong sense of community.
 
Penny's commitment to community began at a young age. Her mother was a youth teacher in their New England Catholic church and her father a Boy Scouts leader. "We were at every pancake breakfast," she says with a laugh. "My parents were very active in the town where we grew up. I saw that, absorbed it, and hoped to pass it on to my own kids."
 
Now living in Tampa, Florida, where she co-owns the 2021 NHL champion Tampa Bay Lightning alongside her husband, Jeff Vinik, Penny's commitment to community persists.
 
The Viniks have earned their community's respect and trust through their leadership in business and philanthropy. "As owners of a sports team, you're very visible in the community," says Penny, noting special admiration for her husband's public speaking ability. "I'm not a public speaker so I admire anyone who's good at that, in particular my husband. One of the things we discussed quite thoroughly [when buying the team] was that he could no longer be an introvert…and I really admire the way he made that pivot. He's now our spokesman out in the community."
 
The couple has pledged $20 million to Tampa Bay area organizations since 2010, creating a Community Heroes Program through the Lightning to highlight other organizations supporting the needs of the community. They also generously support the Boys and Girls Clubs, Tampa Museum of Art, and educational institutions.
 
During the Covid-19 pandemic, the Viniks' impact in their community became perhaps an even more important part of family life. "For us," Penny says, "it was a feeling of helplessness because we weren't able to assume our normal role in the community, so the thing we could focus on was making sure we helped support organizations like Feeding Tampa Bay…as well as ensuring, wherever possible, the arena could be put to its highest and best use for the community."
 
The couple's donations of nearly $2 million to aid in coronavirus relief and recovery include $1 million to Metropolitan Ministries, an organization aimed at helping homeless and vulnerable Tampa Bay residents, and close to $1 million to civic relief funds, public awareness campaigns, and a fund supporting Lightning employees.
 
Penny says that during a most difficult year, she took hope in having her children around and seeing others provide for their communities. "Watching the community try to pull together—everyone in New York clapping at seven o'clock for the essential workers—and people trying to put positivity into their social media," she says, made pandemic life a bit easier. "Feeling like we're all in this together was the silver lining to a very dark cloud."
 
Another silver lining came when the Lightning advanced to the 2020 NHL playoffs and ultimately brought the Stanley Cup home to Tampa Bay. Penny found that despite being unable to attend the games in person while the team was in a "pandemic bubble," having her family together to watch the entire series from afar was "a wonderful experience." 
The Lightning secured the Stanley Cup for the second year in a row this July after beating the Montreal Canadiens in a shut-out 5th game.
The Viniks also continued supporting their community as they celebrated their team's victories throughout the playoffs. The Lightning Foundation, which typically gives $50,000 donations to one local nonprofit as part of each home game, doubled funds for its Community Heroes program and honored multiple nonprofits with each playoff game. The foundation supported groups tackling pandemic-related problems, creating a theme for each round of donations and ultimately gifting nearly $1 million during the team's runup to the championship. The Lightning Foundation has recognized more than 400 people and donated more than $21 million to nonprofits in the Tampa Bay community.
The Viniks are clearly invested in others, their leadership in philanthropy representative of the kind of changemaking AU community members impart every day. And to AU students of today, Penny offers the same advice she gives her own children: "Figure out what makes you tick and go after it with everything you have." 
 
Penny represents the core values of American University, and we are excited to award her a Changemaker Alumni Award.