Alumni Success Story
Inspiring AU Students to Become Global Leaders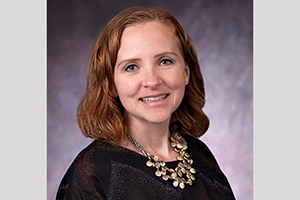 Christine Gettings, SIS/BA '02, SIS/MA '08, recently joined the staff of American University's Center for Community Engagement and Services as assistant director of global learning and leadership. In her new role, Christine directs the alternative break program and other global community-based learning experiences. 
The alternative break program at AU began in 1998 as a student-run initiative that organized spring break trips to areas of interest for student activists at the Kay Spiritual Life Center. In 2005, AU created a staff position to manage the program and formalized its operations. Today, the alternative break program trains and sends groups of 10 to 15 students into their local and global communities to experience hands-on work with social justice issues. For the 2015-16 academic year, AU students will participate in 13 different engagements, including the first-ever weekend engagement in Baltimore. 
The trips still provide student-activists with opportunities to shape the agenda and focus on issues and locations that are important to them, but now there is also a network of faculty and staff advisors who work alongside the students to with travel and other logistics. 
Christine's involvement in the alternative break program began long before starting in this role. Prior to joining CCES, Christine served as the assistant director of the Kay Spiritual Life Center. During her tenure, she served as a staff advisor for alternative break trips in Thailand and Ireland, and served on the alternative breaks advisory board. That experience has certainly served her well during her transition to her new role. 
One of Christine's primary objectives is to empower students to see the world totally differently and do something about it. Because of that, she introduced Active Citizen Day this year. Active Citizen Day was designed to welcome this year's participants and give the summer trip participants an opportunity to give presentations on their trips, including the need they encountered and how they are working now to address that need. The day will include workshops on social justice and ethical travel as well as opportunities for participants to network and learn from one another. 
Another focus of Christine's work is on accessibility of the alternative break programs to all students. To that end, she is working to increase the domestic opportunities available. Additionally, Christine is hopeful that the new Joseph T. Eldridge Social Justice Alternative Break Endowment fund will allow an increasing number of students with opportunities to participate where they wouldn't otherwise be able to.