Alumni Success Story
Gale Saler: Providing a Community Where Teens Can Succeed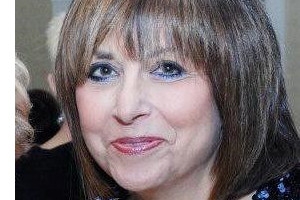 "My grandfather always told me that it is our obligation to make a difference," says Gale Saler, CAS/BA '72.
As a licensed clinical professional counselor, Gale is certainly making a difference in the lives of teens and young adults. Gale is the President and CEO of NorthStar Academy, located in Rockville, Maryland. With a central location in the DC, Maryland, and Virginia corridor, NorthStar provides a program that allows teens and their families to transition back into a normal lifestyle. NorthStar Academy helps students make the transition from treatment programs to the mainstream by incorporating an educational curriculum and strategies that attend to the needs of each individual.
NorthStar is a relationship-based program that empowers young adults to build on their strengths and assume leadership, while also engaging them to develop competence, confidence, and character. Gale adds that the teens she encounters "need a positive network that encourages them to foster healthy relationships." Gale pushes teens to recognize their maximum potential in a safe environment. While NorthStar creates a sense of community, the academy is still mindful of the different learning styles each student has. NorthStar's ability to give individualized attention while maintaining a sense of community creates a successful recipe for helping teens reengage with a normal lifestyle.
As an advocate for issues relating to her field, Gale claims that "there is absolutely a stigma surrounding mental illness." The issues teens face get little recognition, creating societal pressures that worsen the isolating nature of modern, teenage struggles. Gale adds that "the technological age we live in does even more damage." When gossip and harsh words can circulate the internet in a matter of seconds, many teens feel like their problems are constantly following them around. In an effort to avoid this problem, Gale encourages the teens she meets with to turn off all electronics and experience the world around them. She also uses a technique called urban intervention which is designed to help kids reconnect with the outside world. With this technique, Gale takes teens on tours of DC. Gale has been responsible for helping numerous kids graduate and go to college. She realizes that DC is a hectic, professional city that places enormous pressures on its population. Gale and her team at NorthStar successfully help kids relax and achieve their goals of graduating and going to college at a pace that's comfortable and manageable.
Gale has been a fierce advocate since her college days. She attended AU during the late 1960's and early 1970's when the counterculture movement was in full swing. She was an active protestor on campus and worked on Capitol Hill for three years. Gale received her BA in psychology, and hopes to inspire other AU psychology students. Currently, NorthStar is keeping her from retirement but she has unwavering commitment to the work she loves doing. She knows that the work she does makes a difference in the lives of many.