Alumni Profile
1970s Alumnus Recalls Past, Marvels at the AU of Today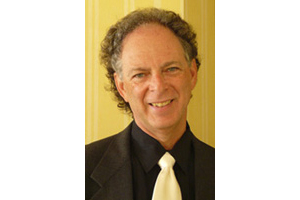 To some, Jerry Malitz, CAS/BA '72, and Alumni Board member, is a proud alumnus who carried the flag at CAS's spring graduation ceremonies and a friendly neighbor in Northwest D.C.  But to speak to Malitz about AU during the 1970s is to gain a snapshot of a turbulent time in American college history.  And from that experience, AU served as a platform for Malitz to realize his future successes.

While pursuing his master's degree in sociology in 1974, Malitz was offered his first job in education by an AU alumnus.  "Not many people get a job directly related to their training," Malitz remarks. At the Department of Health, Education, and Welfare (that predated the Department of Education), Malitz applied his work with research methods in direct correlation to his AU studies.

During his professional career in the education sector, Malitz led projects and survey designs for organizations including school districts and state agencies, increasingly focused upon innovation and classroom instruction and recognizing the growing impact of technology.  When he left a senior leadership position in the federal government four years ago, Malitz began his own company, MCS…Strategic Technology Solutions.
Before leaving the U.S. Department of Education, Malitz returned to live in Northwest D.C. from Montgomery County, Maryland, and he was once again near his alma mater. He had followed AU sports, including basketball and soccer and had supported the Katzen Arts Center, but through a neighbor who worked at the university, Malitz learned about the AU of today.

A colleague encouraged Malitz to join the Alumni Board, and the time was right. When asked why he chooses to serve on the board, Malitz replies, "as a neighbor of AU and someone connected to D.C. through social, political, cultural, and academic ties, I felt I could contribute to the continued growth and success at AU."

As a member of the 1970s Reunion Committee, Malitz also shares ideas about activities that will take place during All-American Weekend. Malitz tells event planners that 1970s classmates share "memories that no other generation has . . . and that molded people more than the classroom."

Malitz remembers AU's campus as a hub of political activity, and AU students today are recognized as some of the nation's most politically active. As someone who has seen the state-of-the-art facilities and is aware of the academic rigor, breadth of programming, and experiential learning components, Malitz views the AU of today as "mind blowing."

As a 1970s graduate and an Alumni Board member, Malitz invites you to get to know the AU of today by visiting campus, attending All-American Weekend, or reconnecting with classmates.