Alumni Success Story
Cochair of 15 Year Reunion Invites Classmates to Share Their Stories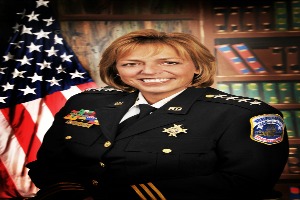 Jesse Lanier, Jr., KSB/BSBA '94, had a plan when he started classes at AU in the fall of 1990. "Get in, get out, find a job." But little did he know his career would bring him right back to where he started—AU.
In 2002, deciding he needed a career change from the long hours of consulting, Lanier called up his friend and fellow alum, Markonette Richardson, CAS/BA '95, SPA/MS '00, who was working in AU's Human Resources Office at that time, to ask about any open positions at AU. Luckily there were – and after a few weeks, Lanier found himself returning to AU as a staff member, working for alumna Nana An, CAS/MEd '84, SPA/MPA '06, in the budget office. Lanier's current position at AU as the Associate Director of Budget & Personnel for the Office of Development and Alumni Relations only continues to encourage increased alumni interactions.
And Lanier seems to interact into AU alumni and friends almost everywhere he goes—not just on campus. "As an AU alum, you can walk down the street [in D.C.] at random and see a person you went to school with," he comments. When he traveled to Philadelphia for the AU Men's Basketball NCAA game this past March, "I called up a classmate I hadn't talked to in three years, and he came out and joined us for the game. No questions asked."
In addition to his many alumni connections, Lanier has been an annual season ticket holder to the AU Men's Basketball team and is an 1893 donor to the Kogod School of Business and Athletics program.
These many AU connections make Lanier an ideal candidate to serve as a reunion co-chair for his upcoming 15-year reunion during Alumni Weekend: The Whole '09 Yards this fall. As a reunion co-chair he hopes to "get people back in the room and reconnecting so they can share the fond memories and challenges they had with AU. It's the stories that make the reunion successful—where are you now, what have you done, and how are you doing." He smiles. "It's also a good time to defend yourself if you show up—so you can judge the accuracy of the stories that are told."
The Alumni Relations Office is still looking for reunion co-chairs for the 20-,25- 30-, and 35-year reunions. E-mail Heather Buckner to learn how you can be your reunion co-chair this year.