Alumni Profile
Protecting America—One Job at a Time!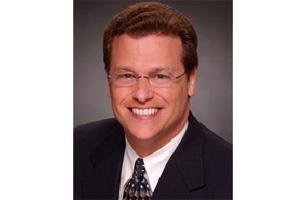 Kirk Nemer, SPA/BS '84, is no stranger to protecting the rights of Americans. Shortly after graduating from American University's School of Public Affairs and receiving his Juris Doctorate from Wayne State University, He was selected to be a Legislative Attorney for the United States Congress. He provided legal opinions to Members of Congress and advised Congressmen and Senators for congressional hearings. 
Kirk attributes being selected for Legislative Attorney position to the foundation that he received at the School of Public Affairs. He shared that "the Chief Counsel credited the internship that I had as an American University student on Captiol Hill and my experience in Washington, D.C. as an asset that helped me to attain the position." Kirk used his legal prowess in matters of discrimination and disabilities to change the way employment and privacy of information issues were addressed in America. He worked tirelessly on two notable pieces of legislation—the Americans with Disabilities Act (ADA) and the Family Medical Leave Act (FMLA), that eventually became law.

During five years working for Congress, Kirk developed a passion for seeking justice in the realm of employment law, and he shared this passion with American University students as a lecturer at the School of Public Affairs. 
Kirk notes that one of his greatest joys, when reflecting on his professional and personal success, is in knowing that he helped provide students with the tools to accurately interpret the law and seek justice in the best interests of people.

Kirk's career illustrates his commitment to protecting equality in America—from facilitating the passage of laws to providing students with the tools to do the same.

After nearly 20 years of serving as legal counsel and vice president of human resources for many Fortune 500 corporations, Kirk continues to advance his commitment to ensuring equality and protecting the rights of employees nationwide. He is the founder and president of Career Protection, a company that focuses on negotiating the legal rights of individual employees. 
Kirk uses his legal background and human resources experience to help individuals protect the future of their careers. He shared that "it was through the American University alumni network that I was able to connect to many executives and employees to assist them with workplace issues, which helped me to build my company."

Kirk has found tremendous success in helping people understand their value to their employer, the rights to which they are entitled, and ways to protect their careers. He also continues to impact the lives of many current and prospective AU students. 
Kirk has shared his personal AU experiences and story with many prospective students and their parents in the Denver area. His commitment to today's students is fueled by the same desire that led him into the classroom to teach, that motivated his effective litigation strategies in the courtroom, and that paves the way for him to eradicate employment injustice. He desires that students will one day share in his passion and also use the tools that they receive at American University to affect change in their respective fields.