Alumni Profile
SIS Alumna Takes Next Big Step in Her Career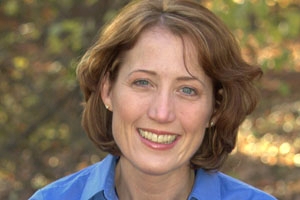 From a very young age, Kristin Lord, SIS/BA '91, was interested in the world. Dr. Lord, from western Massachusetts, is a respected international relations professional, author, and the new executive vice president at the United States Institute of Peace. The institute is devoted to preventing and mitigating violent conflicts around the world through its field work, analysis, grants, training and education.
As the second-ranking officer at the USIP, she says, "I am looking forward to working with USIP president Jim Marshall and our whole team to position the organization for the coming years."
Prior to joining USIP, Dr. Lord was executive vice president and director of studies at the Center for a New American Security where she served on the leadership team and oversaw the center's research. She was a fellow in the Foreign Policy Studies Program and Saban Center for Middle East Policy at the Brookings Institution before joining CNAS. 
From 2005-06, she served as a Council of Foreign Relations International Affairs fellow and special advisor to the Under Secretary of State for Democracy and Global Affairs."The work I do is rewarding and I feel I am making a difference," Dr. Lord said. "I am also very fortunate to work with people who are pragmatic and action-oriented." 
She met her husband during her freshman year and will soon be celebrating her 20th wedding anniversary. She was drawn to studying international relations at AU because she wanted to study in Washington.
Dr. Lord says her education at AU prepared her well for what she does today.