Alumni Profile
EMAA Alumni Spotlight: Mitch Nedick, SPA/BA '73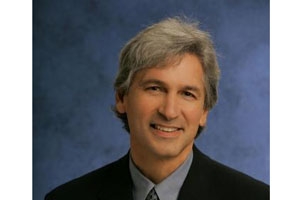 With the Class of 2017 just days away from their first day of classes, American University reached out to one of its dedicated alumni supporters, Mitchell ("Mitch") Nedick, SPA/BA '73, executive vice president and chief financial officer for CW Network, for a reflection on his days at AU…and why he remains an active Eagle today.

AU: How did you find your way to American University? What about AU was attractive to you before you became a student?
 
Mitch: Way back when (circa 1969), college tours were not de rigueur as they are today...in fact, but for visiting the campus to reconnect with a high school friend who was a freshman at AU when I was a senior in high school, I would not have seen the campus prior to enrolling. While I was accepted at Ohio State and Kent State, I felt that an educational experience in Washington, D.C might allow for the best opportunity to have the best of both worlds (i.e. a beautiful campus in a city rich with history and politics). Of course, the fact that I had a high school girlfriend who was accepted at GW also might have had some small influence.

AU: That's great to hear! Do you, by chance, still connect with any AU classmates?

Mitch: Yes, some of my closest friends are AU graduates from the early '70s. To name a few, Jay Bass, David Burwick, Steve Krevalin, Ed Larsen, Ricky Schlesinger, David Sonner, and Michael Wager.

AU: You've achieved a lot as an AU alumnus. What would you consider to be three to five of your biggest achievements since graduating?  

Mitch: Being a member of the management team that was involved in the 1985 transition of KTLA TV from a leveraged buyout company to one that was (and still is) owned by Tribune Broadcasting; being one of the founding members of the management team that helped launch The WB Television Network in 1995; serving as a member of the executive management team that created and launched The CW Network in 2006; and my service of 20 years on the Executive Committee of the (Greater) Hollywood Chamber of Commerce. And, of course, my two daughters, Sophia and Lola.
 
AU: That's incredible. We certainly appreciate your volunteerism with the emerging AU Entertainment and Media Alumni Alliance as well. How about a message to the aspiring young alumni...what words of wisdom can you impart to recent graduates who seek to follow in your professional footsteps?

Mitch: Perseverance is the key to success...when you are starting your career, no job is too small. It is all about learning as much as you can, and using the experience gained to make the next move in your career growth.
 
AU: As we close, can you share to our alumni readers why you remain engaged with American University?

Mitch: I've always had a soft spot for the school and the experience I had there. It laid the ground work for what I've been able to accomplish over the years and allowed me the opportunity to make lifelong friends. That being the case, I make myself available for all AU students and/or alumni to sit down and talk, and give whatever career advice I can. For that reason, and my belief in the great future of SOC, I continue to want to be engaged with AU.