Alumni Profile
Shari May, CAS/BA '06, brings experience to Reunion Committee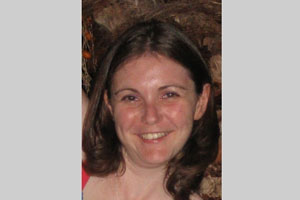 Shari May, CAS/BA '06, and five-year reunion volunteer, is no stranger to planning events for the Class of 2006. After serving as vice president of class council in both her junior and senior years, May has long been a representative of 2006 graduates.
Since graduation, May has become research manager at the U.S. Chamber of Commerce. In writing research briefs on Fortune 500 companies, May helps create an understanding of each subject that allows her colleagues to effectively lobby corporations for membership.
By compiling facts on everything from Boards of Directors, to biographies of management and revenue information, May puts together pieces of corporate puzzles to present a complete picture of some of the most profitable organizations in the United States.
"The best part of my job is learning about the different companies and figuring out how the Chamber of Commerce can help them most," May says.
The mission of the U.S. Chamber of Commerce is to maintain a professional staff of top policy experts, lobbyists, lawyers, and communicators to drive the pro-business agenda.
May credits American University for helping to shape her career ambitions. Several internships during her undergraduate years at AU, including working as part of a research team for the National Archives, helped May secure a job on Capitol Hill after graduation.
Although she soon realized that the Hill was not the best fit for her, May reflected on her passion for research during her college years and moved to a more research-intensive position as a research associate at the Chamber, later being promoted to research manager. 
May has accomplished much in her five short years post-graduation. Along with her career success, her contributions to the university made her a prime candidate for the Class of 2006 Reunion Committee.
"I had experience in event planning for the Class of 2006," said May, who organized several senior events during her tenure as class vice president. "I thought I could be of use to the committee," she says.
In giving back to AU through her assistance in planning the five-year reunion, May reflects on what she gained from her time at American. After visiting AU at the advice of a high school guidance counselor, May said the campus felt right as soon as she stepped on it.