Alumni Success Story
SOC Alumna Lands Media Spot with Oprah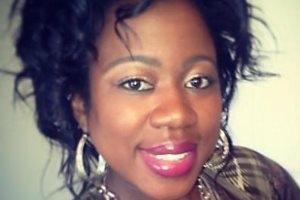 Nicole Howard, SOC/BA '10, who works as the communications coordinator for AU's School of Professional and Extended Studies, says she came to AU to study sports communication and journalism.
"I'm not sure what is was, but I knew I had to come to D.C. for the exposure I wanted. After taking a few classes, public communication became my major," says Nicole. Writing became an integral part of her life, but she wanted to think of ways of make it match up with her career aspirations. Little did she know she would develop the details and skills to one day work for Oprah Winfrey.
After graduation, Nicole began contributing to forcoloredgurls.com, a blog inspiring and empowering women readers to reach their dreams, as a writer. Her first piece, "Blessing in the Storm," was about dealing with being laid off. Her other contributions included a series titled "My Almost Quarter-Life Crisis" and a story covering a National Council for Negro Women event. The founder of forcoloredgurls.com asked Nicole to write a book review for the site, but Nicole knew she needed her own blog in order to really get her writing where it could be noticed.
In December 2013 Nicole started her blog, shininlight.com, using Wordpress. The blog led to writing for adult fiction novelist Danielle Allen's Back to Reality book tour hosted by Carter's Books, and Nicole began reviewing memoirs and books about relationships. This led her to meet Mandy Hale, author of Single Woman. In Hale's book, she talks about her experience traveling as blogger as a part of Oprah's Lifeclass series on the Oprah Winfrey Network (OWN), and it stuck with Howard.
Not long after reading Single Woman, Nicole discovered Oprah was coming to D.C. for her "The Life You Want" tour and needed media personnel. Nicole reached out to Hale for advice and was inspired to apply to be part of the Oprah Tour team. One week before the tour came to town, Nicole received word that she had been chosen to work on the team. She immediately started a page on her blog, as well as a Pinterest page, specifically devoted to the Oprah tour.  
"The Oprah tour taught me to not be afraid to go big, to turn an experience into usable, share-able content" she says. She also explains how the tour really helped her with branding and credibility. "The tour was a leap of faith, the live tweeting and taking pictures for the tour gave me the confidence and skills I needed to expand my blog," she says. Although it has concluded, Nicole continues to interact with the tour through social media. It helps her gain followers, and she now has contacts at OWN. 
In her spare time, Nicole works as an advocate for mental health issues and awareness. She also volunteers at American Foundation for Suicide Prevention. Keeping her writing in the forefront, she writes self-love posts on her blog, and also writes for Mind of a Diva, a blog featuring real life experiences as told through the thoughts of a women in her twenties. 
During her time at AU, Nicole was a part of the Summer Transition Enrichment Program, the gospel choir, and the Federal Work Study program. Nicole's advice to aspiring writers is very direct: "Get as much experience writing as you can. Get published if you can. Write for the school or local newspaper. Learn your voice. Pay attention to little grammar details. Stay in the writing center. Try different areas to find your niche, and then focus on your niche."