Department of Anthropology
4400 Massachusetts Avenue NW
Washington
,
DC
20016
United States
In the Department of Anthropology at American University, our collective mission is to do public anthropology in the service of social justice. Our faculty and students work against racism, sexism, environmental degradation, speciesism, social discriminations, class oppression, forced community displacements, and much else. We marshal the professional rigor, the tools and methods, and the theoretical perspectives of anthropology to contribute to real progressive change in the world.
These are terrifying and outraging times in the US and around the globe. White supremacy, genocidal state violence, and the COVID-19 pandemic, ravage African American Communities resulting in people, such as George Floyd and Freddie Gray, being killed. In our department, you will find students and faculty who stand in outraged solidarity with Black Lives Matter and the African American Community. In our department, there is strong support for recent racial justice statements issued by many professional anthropology associations, including this statement from the Association of Black Anthropologists.
You will find faculty and students who stand in solidarity with Native American, Latinx, and LGBTQ Communities and oppressed peoples in America and around the world. Our students and faculty understand that African American and other communities are brutalized by racist violence, terror, pain, and demise—and that resistance to and defiance of these horrors is essential. You will also find among us students and faculty who help us understand the historical depth and roots of today's genocidal crises and systemic white supremacy as well as various modes of resistance to them across the centuries.
While our anthropology serves social justice and human rights initiatives around the globe, faculty and students work hard to reflexively and critically examine our own department practices. Students and faculty actively work to support each other to make our community one that is guided and governed by principles of social equality and fairness.
These are dire times with deep roots in our collective past. Our department continues its social justice work and its training of the next generation of political action anthropologists. If you are interested in learning more about our undergraduate major and minor, our graduate programs, or our public research we would love to hear from you.
Department Chair
Inside the Public Anthropology Program
1:32
Do you have a desire to expose social problems and pursue justice? The MA in Public Anthropology from American University is for students like you with a passion for inspiring change in the world around them. Our students explore culture, power, and history in everyday life while sharpening their skills in critical inquiry, problem solving, and public communication for careers in public service, community organizing, and social advocacy.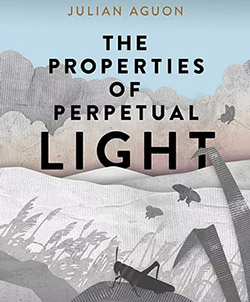 February 11, 2021
Please join us for a sneak preview of the acclaimed new book, The Properties of Perpetual Light, out in March from internationally renowned Indigenous author/lawyer/activist Julian Aguon. The Properties of Perpetual Light is a collection of soulful ruminations about love, loss, struggle, resilience, and power.
Watch the book talk