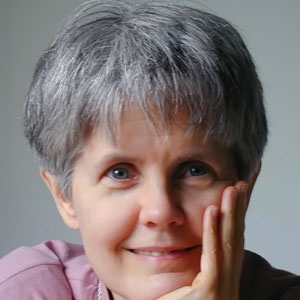 Alicia Kopfstein

Adjunct Professorial Lect Department of Performing Arts
Degrees

PhD from Catholic University of America with a major in music history and a minor in music theory, MA in music history from American University, BM from American University

Bio

Alicia Kopfstein, Ph.D., is an enthusiastic postmodernist who has taught musicianship, guitar, music history, and general education courses at American since 1998, and musicianship for the Washington National Opera Summer Institute since 2009. Her book Leonard Bernstein and His Young People's Concerts studies the social, cultural, and political aspects of Bernstein's ground-breaking award-winning TV programs. The Wall Street Journal praised it as "a bristlingly well-informed monograph that draws on Bernstein's archives to tell the story of how his Young People's Concerts telecast came to be, and why they have had no true successors." Other reviews call the book "thrilling and vivid" and Kopfstein "a master of archival research." She has just been interviewed about Bernstein's arts education series by Public Radio International's program Studio 360 with Kurt Anderson. Her articles have appeared in Guitar Review, Soundboard, American String Teachers Association Journal, and Classical Guitar. She has presented for the American Musicological Society (AMS) and the National Opera Association, and has received awards from AMS, Mu Phi Epsilon, and the Cosmos Club Foundation. Dr. Kopfstein's insightful approach to musicianship that links intellectual concepts with emotional reactions is seen in her forthcoming book Making Music with Heart and Mind. Her innovative ergonomic system for sizing the guitar to the performer is described in The Healthy Guitar (quoted by physical therapy journals). She has performed in liturgical dramas, a Renaissance consort, oratorios, operas, chamber music, and solo recitals in such halls as the Kennedy Center, the Academy of Music in Philadelphia, the Metropolitan Opera, as well as throughout the DC area.
Spring 2023
PERF-113 Class Guitar

PERF-113 Class Guitar
Fall 2023
PERF-113 Class Guitar

PERF-113 Class Guitar