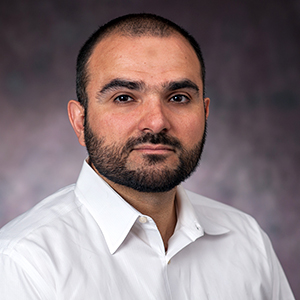 Amin Mohseni-Cheraghlou

Assistant Professor Economics
Degrees

PhD, Economics, American University
MA, International Development, American University
BS, Electrical Engineering, University of Maryland

Bio

Professor Mohseni's research interests include development macroeconomics, social economics, political economy of the Middle East, and Islamic finance/economics. He has taught courses on micro/macroeconomics, history of economic thought, development economics, and mathematical economics. He is the co-author of a 2010 book titled The Militarization of the Persian Gulf: An Economic Analysis.