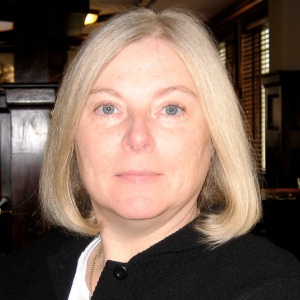 Amy Oliver

Assoc Professor Department of World Languages and Cultures
Additional Positions at AU

Associate Professor of Philosophy and Religion

Degrees

PhD, MA, University of Massachusetts; BA, Purdue University

Languages Spoken

Spanish, Portuguese, Italian

Bio

Professor Oliver's teaching and research on Latin America explore philosophical topics such as marginality, feminism, nepantlismo, and transfronterismo. She works on the Hispanic essay of ideas and Latin American narrative. She has lived in Mexico, Argentina, Brazil, and Spain, and traveled widely in Latin America, the Caribbean, the United States, and Europe. She serves on the International Editorial Board of Cuadernos Americanos, has been a member of several committees of the American Philosophical Association, and chaired the APA's Committee on Hispanics. Professor Oliver has been President of the Society for Iberian and Latin American Thought and Director of American University's Women's and Gender Studies Program. Her latest book is Feminist Philosophy in Latin America and Spain. Since 1998, she has been a section editor for Latin American thought of various encyclopedias of philosophy published by Routledge. Professor Oliver teaches courses in the departments of Philosophy & Religion and World Languages & Cultures.
Spring 2022
PHIL-220 Moral Philosophy

PHIL-416 Feminist Philosophy
Fall 2022
PHIL-220 Moral Philosophy

PHIL-220 Moral Philosophy
Partnerships & Affiliations
Society for Iberian and Latin American Thought (SILAT)
Past-President

Routledge Encyclopedia of Philosophy
Latin American Subject Editor