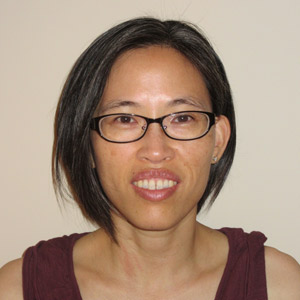 Brenda Chow

Sr Professorial Lecturer Department of Biology
Degrees

Postdoctoral research at The Scripps Research Institute, University of California San Diego, and University of Southern California;

PhD University of Toronto (Canada);
MSc University of Alberta (Canada);
BSc University of Alberta (Canada)

Bio

Dr. Brenda Chow is a molecular biologist whose research interests include understanding how environmental signals (such as light and temperature) regulate the circadian clock to improve growth and fitness. Her expertise includes molecular, biochemical, and physiological techniques for dissecting the underlying genetic and molecular mechanisms. Dr. Brenda Chow is responsible for teaching courses including "Human Structure and Function", "Molecular Biology", and various laboratory sections.
Spring 2022
BIO-210 General Biology II

BIO-210 General Biology II

BIO-210 General Biology II

BIO-399 Frontiers in Bio Sciences

BIO-489 Biotechnology
Summer 2022
BIO-102 Natl Studnt Ldrshp Conf Topics: Biotechnology

BIO-110 General Biology I

ISCI-109 Summer Scholars Topics: Biotechnology
Fall 2022
BIO-151 Representation in Biomed Rsrch