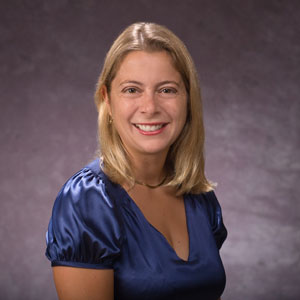 Laura Beers
Associate Professor
Department of History
Additional Positions at AU

Affiliate Assistant Professor, School of International Service

Professor Beers's research focuses on modern Britain. She is particularly interested in the ways in which politics both influences and is shaped by cultural and social life, and in the role of the mass media in modern society. Her first book, Your Britain: Media and the Making of the Labour Party, was published by Harvard University Press. She is the co-editor with Geraint Thomas of Lady Margaret Hall, Oxford, of Brave New World: Imperial and Democratic Nation-Building in Britain between the Wars. She has published on the role of public opinion in politics. She is currently researching a biography of the British socialist, feminist, and international activist, Ellen Wilkinson.

Degrees

PhD, History, Harvard University, 2007
MA, History, Harvard University, 2003
AB, summa cum laude, History, Princeton University, 2000

Languages Spoken:

French, Italian, Spanish
Loading ...

OFFICE

CAS - History
Battelle Tompkins - 161
Monday & Thursday 12:00-2:00pm
FOR THE MEDIA

To request an interview for a
news story, call AU Communications
at 202-885-5950 or submit a request.
---
Teaching
Fall 2015

HIST-140 Modern European History

HIST-437 British Studies: Labor & Politics in Britain
Scholarly, Creative & Professional Activities
Selected Publications
"Model MP?: Ellen Wilkinson, gender, politics and celebrity culture in interwar Britain." Cultural and Social History, Vol. 10, no 2 (June 2013): 231-250.
"'Women for Westminster,' feminism, and the limits of non-partisan associational culture." In The Aftermath of Suffrage, Julie Gottlieb and Richard Toye, eds. (Palgrave Macmillan, 2013), 224-242.
Your Britain: Media and the Making of the Labour Party (Harvard University Press).
"Thatcher and the women's vote," in Making Thatcher's Britain, edited by Ben Jackson and Robert Saunders (Cambridge, 2012), 113-131.
"Introduction" and "'A timid disbelief in the equality to which lip-service is constantly paid': gender, politics and the press between the wars" in her and Geraint Thomas's Brave New World: Imperial and Democratic Nation-Building in Britain between the Wars (Institute of Historical Research, London, 2012), 1-38 and 129-148.
"Feminism and Sexuality in Ellen Wilkinson's Fiction," Parliamentary Affairs Vol. 64, no. 2 (2011), 248– 262.
"Punting on the Thames: Electoral Betting in Interwar Britain," Journal of Contemporary History, vol. 45, no. 2 (2010), 282-314.
"Is this man an anarchist? industrial action and the battle for public opinion in interwar Britain," Journal of Modern History, vol. 82, no. 1 (2010), 30-60.
"Labour's Britain, Fight for it Now!," Historical Journal, vol. 52, no. 4 (2009), 667-695.
"Counter Toryism: Labour's response to anti-socialist propaganda, 1918-1939" in The Foundations of the Labour Party: Identities, Cultures and Perspectives, 1900-39, edited by Matthew Worley (Farnham, Surrey: Ashgate, 2009), 231-268.
"Education or Manipulation?: Labour, democracy and the popular press in interwar Britain," Journal of British Studies vol. 48, no. 1 (January 2009): 129-52.
"Whose Opinion? Changing attitudes towards opinion polling in British politics, 1938-1964, Twentieth Century British History," vol. 17, issue 2 (2006): 177-205.
"The Battle of Britain," Review essay on Graham Stewart's Burying Caesar, The New Republic (19 February 2001): 43-9.
Honors, Awards, and Fellowships
Leverhulme Trust Fellow, Exeter University, 2011-12
Junior Research Fellow, Newnham College Cambridge, 2008-09  
Economic and Social Research Council postdoctoral fellow, Faculty of History, Cambridge University 2007-08
Mellon Foundation postgraduate research fellow, Institute of Historical Research, London, 2006-7
Outstanding Young Scholars Fellow, Department of History, Warwick University, autumn 2004
Media Appearances
Featured on WTTG-Fox 5 as an in-studio guest to discuss the rioting in London in August 2011.
Grants and Sponsored Research
British Academy Small Research Grant SG 51480
ESRC Grant PTA-026-27-1586
AU Expert
Area of Expertise: Politics and the media (particularly in Great Britain), the British Labour party, political betting

Additional Information: Laura Beers has published widely on the role of the media in British politics and industrial relations, the role of opinion polling in British politics, and the reliability of political betting markets. Her book Your Britain: Media and the Making of the Labour Party was published by Harvard University Press in May 2010. 

Media Relations
To request an interview please call AU Media Relations at 202-885-5950 or submit an interview request form.