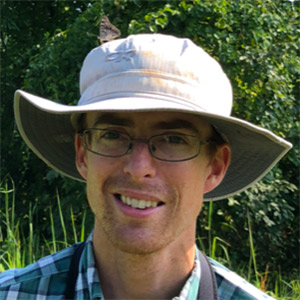 John Harris

Research Assistant Professor in Residence Department of Environmental Science
Bio

Bert is Executive Director of the Clifton Institute (Warrenton, VA) and has a long-standing interest in the ecology and conservation of forests and grasslands in the eastern United States. He grew up chasing birds and salamanders in the oak-hickory forests of northern Alabama and studied changes in forest composition and ephemeral pond bird communities as an undergraduate at The University of the South in Sewanee, Tennessee. Bert also has a background in research on the effects of the wildlife trade, climate change, and habitat loss on tropical birds. After attaining his BS, Bert completed a PhD in Ecology and Evolutionary Biology at the University of Adelaide, Australia. Bert is a Research Assistant Professor in Residence in the Department of Environmental Science at American University and an Affiliate Professor in the Environmental Science and Policy Department at George Mason University. He also serves as an Academic Editor for PLOS ONE. Since moving to Virginia, Bert has become fascinated by grassland restoration and he spends every free moment helping native plants thrive on his property.
At Clifton, Bert oversees all of the organization's activities, with a focus on restoration. He is passionate about documenting the thousands of species that occur at Clifton and sharing the wonder of their life histories with the local community.