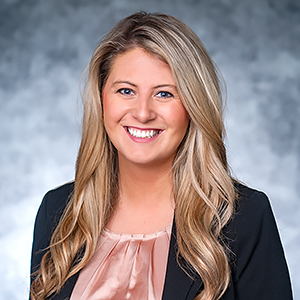 Elizabeth Brandley

Adjunct Instructor Health Studies
Degrees

MS, Health Promotion Management, American University<br/>
Graduate Certificate, Nutrition Education, American University

Bio

Elizabeth Brandley is a Certified Health Education Specialist (CHES) who earned her MS in Health Promotion Management and a Graduate Certificate in Nutrition Education from American University. She is a research coordinator in the Nutritional Neuroscience Lab and an adjunct faculty member in the Department of Health Studies. Her research examines the effects of dietary intake and nutritional status on mental health, including psychological and cognitive outcomes in humans. She has presented her research findings at national and international conferences and has published in peer-reviewed journals. She is a passionate educator who enjoys teaching health promotion concepts from the individual to policy level and the impact of health behaviors, including diet and exercise, on physical and mental health outcomes. Elizabeth finds joy in mentoring students and working with individuals to find unique opportunities to enhance learning and professional growth. Currently Elizabeth teaches HLTH 240 Intro to Health Promotion and HFIT 170 Urban Hiking and incorporates her educational and research experiences and passion for health and wellness into her courses.