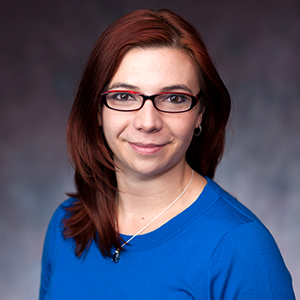 Amanda Choutka

Professorial Lecturer Department of Literature
Additional Positions at AU

Community-Based Research Scholars (Fall 2014 and 2015)

Degrees

B.A. in English, M.F.A. in Creative Writing

Favorite Spot on Campus

3rd floor of the AU Library, Center for Community Engagement and Service (MGC 273)

Bio

Amanda Choutka has a M.F.A. in Creative Writing from American University and a B.A. in English and Creative Writing from Dickinson College. She is working on a collection of nonfiction essays about family and autism.
Amanda Choutka's teaching and research interests include the rhetoric of community engagement and activism, research literacy, first generation college students, service-learning, community-based learning and research, social justice, and social media activism. Before graduate school, she worked for Horton's Kids, a comprehensive afterschool program that serves children in Wellington Park in Ward 8. She teaches in the Writing Studies Program and has been teaching a community-based and service-learning WRTG 101 for 8 years. She has partnered with local community partners such as Horton's Kids, THRIVE DC, D.C. Reads, JumpStart, KidPower, D.C. Central Kitchen, and Iona Senior Services. She is also an active member of the Community-Based Learning Faculty Advisory Committee and Community-Based Research Scholars Advisory Committee.