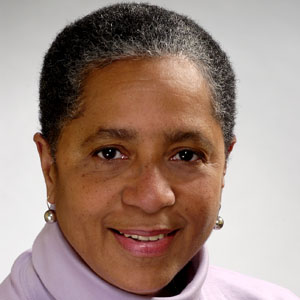 Caleen Jennings

Prof Emerita Department of Performing Arts
Degrees

MFA, Acting/Theatre, Tisch School of the Arts, New York University
BA, Drama, Bennington College, Bennington, Vermont

Bio

Caleen Sinnette Jennings is Professor of Theatre Emerita. She joined the faculty in 1989, directed for the main stage and taught thirteen different courses in the theatre and general education programs. In 2003 she received American University's Scholar-Teacher of the Year Award. In 2016 she became the founding Chair of the President's Council on Diversity and Inclusion, and in 2018 she received the University's inaugural Award for Excellence in Diversity, Equity, and Inclusion. During her tenure at A.U. she was Director of the Theatre/Musical Theatre Program and Chair of the Department of Performing Arts. She has been a faculty member of the Folger Shakespeare Library's Teaching Shakespeare Institute since 1994. Dramatic Publishing Company has published 8 of her plays: Elsewhere in Elsinore: The Unseen Women of , Inns & Outs, Playing Juliet/Casting Othello, Free Like Br'er Rabbit, Sunday Dinner, Chem Mystery, A Lunch Line, and Same But Different. Her play, Uncovered" is published in the Lane/Shengold Anthology, Shorter, Faster, Funnier and her play, Classy Ass is published in five anthologies. Jennings' play, Darius & Twig was produced at the Kennedy Center Family Theatre and did a national tour in 2017. Her Queens Girl trilogy plays have received both live and virtual productions at Theatre J, Mosaic Theatre, Everyman Theatre, Clackamas Repertory Theatre and Hangar Theatre. She received a $10,000 grant from Kennedy Center's Fund for New American Plays and the Heideman Award from the Actor's Theatre of Louisville. She is a five-time Helen Hayes Award nominee, and founding member of The Welders, a D.C. based playwrights' collaborative. She retired from A.U. in spring 2020.
Partnerships & Affiliations
Scholarly, Creative & Professional Activities
Selected Publications
   
Elsewhere in Elsinore: The Unseen Women of Hamlet, Dramatic Publishing Company, 2008
   
Classyass in 35 in 10: 35 Ten Minute Plays, Kent R. Brown, editor, Dramatic Publishing Company, 2005
   
Adult Tree in 10 x 10, Jeff Gottesfeld, editor, Dramatic Publishing Company, 2004
   
Inns & Outs, Dramatic Publishing Company, 2000
   
Free Like Br'er Rabbit, Dramatic Publishing Company, 2000
   
Same But Different, New Plays Incorporated, 1999
   
Playing Juliet/Casting Othello, Dramatic Publishing Company, 1999
   
Sunday Dinner, Dramatic Publishing Company, 1993
   
A Lunch Line: Contemporary Scenes for Contemporary Teens, New Plays Incorporated, 1989
Professional Presentations
   
Magic, Royalty and Inheritance: Wilson's King Hedley II and Shakespeare's Prince Hamlet, Black Theatre Network Conference, Orlando, FL, 2008
   
Close Reading on Your Feet, National Council of Teachers of English National Conference, New York 2007
   
Jitney, post show panel presentation, Ford's Theatre, Washington, D.C. 2007
   
Shakespeare and Libraries: Cultivating Relationships Between Libraries and Theatre, American Library Association National Conference, Washington, D.C. 2007
   
Porous Shakespeare, The Cosmos Club, Washington, D.C. 2006
   
Moderator/panelist for Kennedy Center live and distance learning events: Frost/Nixon (08), August Wilson's 20th Century (07), Happy Days (07), Twelve Angry Men (06), Waiting for Godot (06), On Golden Pond (04), Medea (02), Copenhagen (02)
Films/Documentaries
   
Screen writer, The Thread, Hall International Partners, Martha's Vineyard, MA, 2007
   
Screen writer, Edifice Wrecks, short film directed by Randall Blair, American University, 2004
Exhibitions/Performances
   
Cream Soda and Crème de Menthe, staged reading, Kennedy Center Page to Stage Festival, 2006
   
Bess & Tess, H Street Playhouse, Washington, D.C., 2004
   
Day Come, staged reading, National Museum of Women in the Arts, 2003
   
Classyass, Actor's Theatre of Louisville Humana Festival, 2002
   
D.C.: Darker Circles, staged reading for Arena Stage, Downstairs at the Old Vat series, Washington, D.C.
   
Inns & Outs, Source Theatre Company, Washington, D.C. 2000
   
Free Like Br'er Rabbit, Kennedy Center One World Children's Theatre Conference, 2000
   
Playing Juliet/Casting Othello, Folger Shakespeare Theatre, Washington, D.C. 1998
   
Pecos Bill and The People Could Fly, part of Walking the Winds, Kennedy Center Traveling Players tour, 1994
   
Harmattan, BACA Downtown Fringe Festival, New York, 1987
Honors, Awards, and Fellowships
   
American University Scholar/Teacher of the Year, 2003
   
Outstanding Teacher of Playwriting, Association of Theatre In Higher Education, Playwriting Forum, 2003
   
Actor's Theatre of Louisville Heideman Award, for 10-minute play, Classyass, 2002
   
Nomination for Helen Hayes - Charles MacArthur Award for Outstanding New Play, 2000, for Inns & Outs
   
Kennedy Center/American College Theatre Festival Award for Meritorious Directing, Rashomon, $10,000 grant from the Kennedy Center Fund for New American Plays, 1999, for Inns and Outs
   
Nomination for Helen Hayes- Charles MacArthur Award for Outstanding New Play, 1999, for Playing Juliet/Casting Othello
Media Appearances
   
Interview with August Wilson (Kennedy Center Web Site).
   
Respondent, Shakespeare in American Life radio documentary, aired on NPR, 2007
   
"Follow Spot" in Blackstage column, Washington Post, 1/31/07
   
"Double Debuts for Caleen Jennings", Jane Horowitz, Washington Post, 5/18/04
   
"Hearts: The Sum of Fate and Trust", Dan Via, On Stage Column, Washington Post, 5/9/03
   
"New Plays Get Voices at Arena", The Washington Times, 3/23/02
   
Discussant, Theatre in Washington Panel, Public Interest with Kojo Nnamdi, WAMU_FM, 2/5/01
   
"Write on the Money: Playwright Jennings Among Grantees", Washington Post, 10/12/99
Grants and Sponsored Research
   
Member, Sister Scholars Work Group, sponsored by Ford Foundation/University of Maryland, 1996-1998
   
2007 Washington Bach Consortium to write children's play Bach in Time
   
2007  Norfolk Academy to write Through Our Eyes
   
2007  Round House Theatre's Heyday Players to write Birthday Presence
   
2006  African Continuum Theatre Company/Ford Foundation, to write Cream Soda and Crème de Menthe
   
2002 Arena Stage to write D.C.: Darker Circles
   
2000 & 2001 The Bethesda Academy of Performing Arts to write Ascension and Working Wings
   
1994 Kennedy Center to write Walking the Winds for their Traveling Young Players company
   
1992 United States Treasure Department to write We Will Be Remembered
   
1989 Smithsonian Institution Discovery Theatre to write Rosa Parks: Speaking Out for deaf and hearing young audiences
Work In Progress
   
Fizz 6 – children's play about physics
   
Cream Soda and Crème de Menthe – one woman show
   
Persimmon Street – 10 minute radio play for WPFW
   
Not Enough Lifetimes – full length play
Area of Expertise
Playwriting, acting, Shakespeare performance, African American theatre, children's theatre, voice and diction for theatre, presentation skills
Additional Information
Caleen Sinnette Jennings, professor of theatre, is an expert on playwriting, African American performing arts, Shakespeare performance, and children's theatre. Since 1994 she has been a summer faculty member at the Folger Library's Teaching Shakespeare Institute. Jennings is the author of more than 80 plays. A a recipient of the 2002 Actors Theatre of Louisville's Heidemann Award, Jennings also received a $10,000 award from the Kennedy Center's Fund for New American Plays in 1999 and two Helen Hayes nominations for outstanding new play (1999, 2000). In addition, Jennings garnered for her productions two awards for meritorious achievement in directing from the Kennedy Center's American College Theater Festival. She was also American University's Scholar/Teacher of the Year in 2003 and in fall 2004 was a distinguished professor of English at Colgate University. Jennings has published numerous plays, including Same but Different, Playing Juliet/Casting Othello, Inns and Outs, and A Lunch Line. Her play Classyass appears in four theatre anthologies. Her recent publications are "Uncovered" in a new anthology entitled Shorter, Faster, Funnier, Chem Mystery(a children's play); Elsewhere in Elsinore: The Unseen Women of Hamlet; and "Magic, Royalty, and Inheritance: Teaching Shakespeare's Hamlet and August Wilson's King Headley in the Same Classroom" in the journal Theatre Topics. Jennings regularly engages her students by having them collaborate with her on creating new theatre projects. For more information, go towww.american.edu/research/success/jennings-collaboration-070109.cfm. She was recently invited to sit on D.C. School Chancellor Michelle Rhee's Blue Ribbon Commission to create a D.C. middle school devoted to the arts. For more information, go to www.american.edu/cas/news/theatre-jennings-100702.cfm