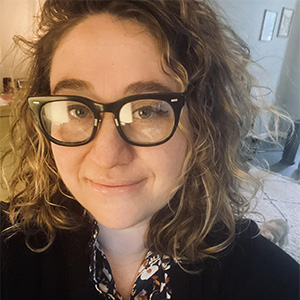 Christina Juhasz-Wood

Professorial Lecturer CAS - CRGC
Degrees

PhD in American Studies, University of New Mexico (2020)

BA in Government, Smith College (2006)

Bio

Christina Juhász-Wood is a Professorial Lecturer in the American Studies Program where she teaches courses on American culture and history, poverty, and critical refugee studies. Her work focuses on settler colonialism, refugees and migration, American Empire, militarization, and environmental and social justice. She is currently revising her dissertation as a book manuscript that situates the resettlement of refugees to Albuquerque, New Mexico after the Vietnam War within the structure of militarized settler colonialism. She has held fellowships with the Andrew W. Mellon Foundation and the Bilinski Educational Foundation.
Summer 2022
AMST-200 American Dreams/American Lives
Fall 2022
AMST-200 American Dreams/American Lives

AMST-200 American Dreams/American Lives

AMST-330 Contemporary American Culture: Refugees, Migration, & Culture
Spring 2023
AMST-240 Poverty & Culture

AMST-240 Poverty & Culture

AMST-275 Settler Colonial Studies

AMST-294 Comm Service Learning Project