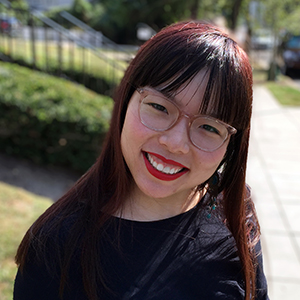 Jenny Wu

Adjunct Professorial Lecturer Department of Art
Degrees

MFA Studio Art, American University, 2015

B.A. Studio Art and in Architectural Studies, William Smith College, 2008

Bio

Jenny Wu is the 2018 - 2020 Touchstone Foundation for the Arts Emerging Artist Fellow, and adjunct professor at American University. Jenny Wu was born in Nanjing, China. She holds a B.A. from William Smith College in Studio Art as well as in Architectural Studies, and an M.F.A. in Studio Art from American University. Her work has been exhibited in galleries and museums including Denise Bibro Fine Art, Katzen Museum, Huntington Museum of Art, Reece Museum, and CICA Museum in South Korea. Wu has participated in numerous Artist-In-Residence programs across the country, and has been awarded fellowships from Vermont Studio Center and the Pollock Krasner Foundation.
Fall 2020
ARTS-100 Art: Studio Experience
Spring 2021
ARTS-100 Art: Studio Experience

ARTS-205 Artist's Perspective: Drawing