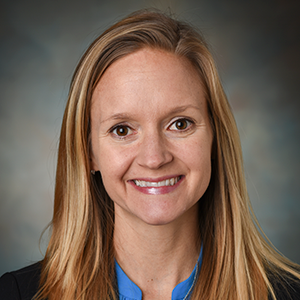 Dara Ford

Professorial Lecturer Department of Health Studies
Degrees

PhD, Nutritional Sciences, Pennsylvania State University
RDN, Pennsylvania State University
BS, Nutritional Sciences, Pennsylvania State University

Bio

Dara Ford is the Program Co-Director, Masters of Science in Nutrition Education, and a Professorial Lecturer in the Department of Health Studies. Dara became a Registered Dietitian Nutritionist following the completion of her undergraduate degree in Nutritional Sciences, and then sought to complete her doctoral work.While earning her PhD at Penn State University, Dara explored the relationships between health-related quality of life and mortality outcomes in an elderly population. She also contributed to the development of a tool used to evaluate diet quality in this population. This research fueled her desire to work with future educators, to improve quality of life through nutrition education, with an emphasis on scientific rigor. Dara has a decade of teaching experience in both in-person and online settings, at the undergraduate and graduate level, and enjoys working with students in the classroom and beyond.
Summer 2022
HLTH-570 Strategies for Weight Control

HLTH-645 Nutrition for Health
Fall 2022
HLTH-610 Life Cycle Nutrition

HLTH-625 Nutrit Epidemiology & Res Meth

HLTH-645 Nutrition for Health
Spring 2023
HLTH-570 Strategies for Weight Control

HLTH-610 Life Cycle Nutrition

HLTH-640 Nutrition Program Design

HLTH-645 Nutrition for Health