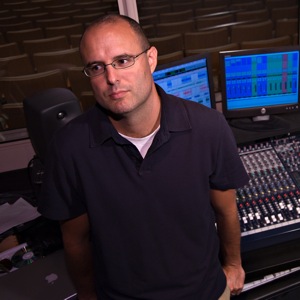 Fernando Benadon
Associate Professor
Department of Performing Arts
Fernando Benadon oversees the music theory & composition program in the Department of Performing Arts.

Visit www.fernandobenadon.com to hear his music and learn more about his research.

Recent honors include a Digital Humanities Grant from the National Endowment for the Humanities, a Guggenheim Fellowship in music composition, a CD release, a fellowship from the Mannes Music & Mind institute, and various premieres and research presentations.

Degrees

PhD, Music Composition, UC Berkeley
BM, Arranging, Berklee College of Music
Loading ...

OFFICE

CAS - Performing Arts
Katzen Arts Center - 214
FOR THE MEDIA

To request an interview for a
news story, call AU Communications
at 202-885-5950 or submit a request.
---
Scholarly, Creative & Professional Activities
Selected Publications
   
Metrical Perception of Trisyllabic Speech Rhythms. Psychological Research (in press)
A Corpus Analysis of Rubato in Bach's C Major Prelude (under review)
Time Warps in Early Jazz. Music Theory Spectrum 31:1 (2009)
Gridless Beats. Perspectives of New Music 47:1 (2009)
How Hooker Found His Boogie. Popular Music 28:1 (2009); co-authored with Ted Gioia
A Circular Plot for Rhythm Visualization and Analysis. Music Theory Online 13:3 (2007)
Slicing the Beat: Jazz Eighth-Notes as Expressive Microrhythm. Ethnomusicology 50:1 (2006)
An Interview with Martin Matalon. Computer Music Journal 29:2 (2005)
Grants and Sponsored Research
   
National Endowment for the Humanities, Digital Startup Grant (2010)
Recordings
   
"Intuitivo."  innova Recordings (2009).
   
"Five Miniatures." On innova Recordings CD by Thelema Trio (2009).
   
"Song 72."  On Albany Records CD by Noah Getz (2007).
Honors, Awards, and Fellowships
   
John Simon Guggenheim Memorial Foundation Fellowship (2009)
Mannes Institute for Advanced Studies in Music Theory (2008, 2009)
Jaap Kunst Prize, Society for Ethnomusicology (2007)
Individual Artist Award, Maryland State Arts Council (2007)
League of Composers / ISCM composers competition (2005)
Aaron Copland Award, Copland House (2004)
Nicola DeLorenzo 1st Prize, UC-Berkeley (2004)
George Ladd Prix de Paris, UC-Berkeley (2001 - 03)
Fromm Commission, Tanglewood Music Center (2001)
Professional Presentations
   
Disentangling the Rubato-Groove Continuum. Society for Music Theory (2012)
Metrical Properties of Fusion Drum Solos. Society for Music Theory (2011)
Crossmodal Analogues of Tempo Rubato. Society for Music Perception and Cognition (2011)
Expressive Timing via Metric Hybrids. International Conference on Music Perception and Cognition (2010)
Speech Rhythms and Metric Frames. Society for Mathematics and Computation in Music (2009)
Speech Rhythms and the Theorist. Works in Progress Series, Yale University Music Department (2008)
Bend it Like Bubber: Miley's Time in Creole Love Call. Society for Music Theory (2007)
Towards a Theory of Tempo Modulation. International Conference on Music Perception and Cognition (2004)
Absolutes and Relatives in Jazz Microtiming (poster). Auditory Perception, Cognition, and Action Meeting (2004).
Residencies
   
The MacDowell Colony (2006)
Copland House (2004)
Voix Nouvelles, Fondation Royaumont (2002)
Wellesley Composers Conference (2002)
Tanglewood Music Center (2000)
Aspen Advanced Master Class in Composition (1999)