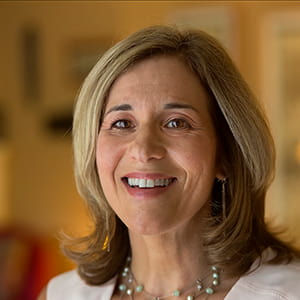 Jody Gan

Professorial Lecturer Department of Health Studies
Degrees

MPH, Boston University
BA, University of Michigan

Favorite Spot on Campus

A chair in a sunny spot on the first floor of Katzen (when the tea shop is open!)

Bio

With three decades of experience planning, implementing, and evaluating health programs, Jody enjoys sharing her experiences and passion for health and wellness while teaching public health and health promotion students the "tools of the trade". Prior to joining the faculty at American, Jody worked for federal and state governmental health agencies developing health communication materials and community outreach strategies for a wide range of programs. For more than a decade, she coordinated prevention programs for college students at the University of Maryland and early in her career here at AU. Jody remains committed to improving the health of adolescents and young adults and enjoys traveling to the mountains of Honduras to assist a rural community in its efforts to reduce teen pregnancy. Professor Gan's current research interests focus on COVID-19 vaccine outreach, and also aquatic health, specifically investigating the effects of the swimming pool environment on the respiratory health of competitive swimmers. Jody serves as President of the Maryland Public Health Association, one of the oldest state affiliates of the American Public Health Association.
Fall 2022
HLTH-240 Intro to Health Promotion

HLTH-240 Intro to Health Promotion
Spring 2023
HLTH-240 Intro to Health Promotion

HLTH-335 Health Program Planning

HLTH-394 Comm Service Learning Project