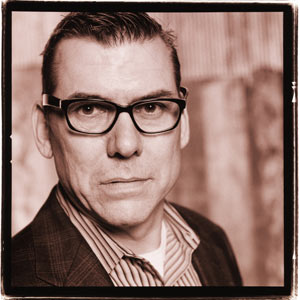 Glenn Moomau

Hurst Sr Prof Lecturer Department of Literature
Degrees

MFA, Creative Writing, University of Maryland BA, English, University of Maryland

Bio

Glenn Moomau is the author of Ted Nugent Condominium: From Boston to Austin with the Glenmont Popes (AP Press, 2001). His fiction, essays, and reviews have appeared in storySouth, Memoir Journal, Art Works, Link, Bomb, Living Blues, The Little Patuxent Review, Gargoyle, and The Washington Post, among other publications. Since 1995, he has taught rhetoric and composition, advanced essay writing, and creative writing in both the College Writing and MFA programs. He has been recognized as an innovator in the use of community service learning to teach writing, and has created vital partnerships between American University and a host of community organizations. His current research interests include the politics and aesthetics of prose narrative, service learning theory, and charter school pedagogy. He has been a Faculty Fellow at Georgetown University, a Virginia Center for the Creative Arts fellow, and has been awarded two Maryland State Arts Council Individual Artist grants for his work.
Spring 2022
WRT-101 College Writing Seminar

WRT-101 College Writing Seminar

WRT-101 College Writing Seminar
Fall 2022
WRT-100 College Writing

WRT-100 College Writing

WRT-100 College Writing