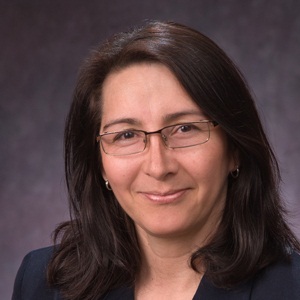 Ludy Grandas

Sr Professorial Lecturer Department of World Languages and Cultures
Degrees

PhD, Cultural Studies, George Mason University

Languages Spoken

Spanish (native), English

Bio

Ludy Grandas' research interests include issues of national identity in Latin America and in the Hispanic communities in the U.S. Her teaching interests include the Studies of Culture in Latin America, the Studies of Culture in Hispanic populations in the US and Spanish Language. Prior to joining AU, she taught such courses as Latin American Civilization and Culture, Latino Studies, Introductory courses on Globalization, and Spanish Language through film, at George Mason University.
Spring 2023
SPAN-210 Latin Amer: Hist, Art, Culture

SPAN-210 Latin Amer: Hist, Art, Culture

SPAN-294 Comm Service Learning Project: Latin Amer: Hist, Art, Culture

SPAN-456 Spanish Topics: Pop Culture in Latin America
Fall 2023
SPAN-210 Latin Amer: Hist, Art, Culture

SPAN-210 Latin Amer: Hist, Art, Culture

SPAN-456 Spanish Topics: Diaspora/Culture in Latin Am