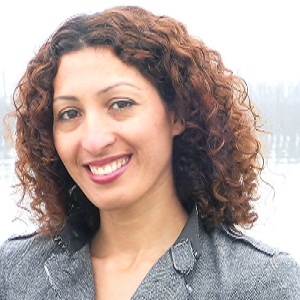 Naima Hachad

Assistant Professor World Languages and Cultures
Degrees

PhD, French (with a certificate in Comparative Literature), Emory University.

MA; BA, Université de Provence, Aix-en-Provence, France.

Bio

Dr. Hachad's research interests include questions of language, gender and sexuality, transnationalism, and the representation of violence in Maghrebi and Caribbean cultural productions. She has explored these issues in articles on the works of novelists, poets, and essayists Abdelkebir Khatibi and Edouard Glissant, on visual artists Victor Anicet and Lalla Essaydi, on Francophone literature by Moroccan women, and on Moroccan prison testimonials published in journals including The Journal of North African Studies, Etudes Francophones, Small Axe, and Revue des sciences humaines. She is currently completing a book manuscript, Revisionary Narratives: Moroccan Women's Auto/Biographical and Testimonial Acts, on the intersection of auto/biography, testimony, and resistance in contemporary cultural productions by Moroccan and Moroccan-born women.