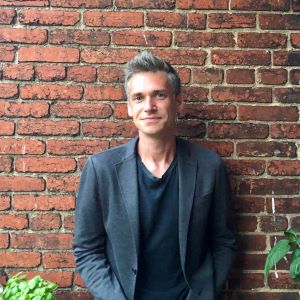 Ian Rhoad

Professorial Lecturer Philosophy & Religion
Degrees

PhD, The New School for Social Research

Bio

I am a Professorial Lecturer at American University, where I teach classes in the history of philosophy, ethics, and politics. In my philosophical research I work primarily in continental philosophy, especially existentialism, phenomenology, critical theory, feminism, and aesthetics. I approach these fields with an eye towards understanding how moral and political experiences are constructed and maintained, expressed and not expressed. I am interested in questions such as: How do concepts and modes of reasoning that are presupposed in interpretations of self and world serve to organize our understanding of moral life? How do these enter into the construction of our collective political imagination? What of our moral and political lives is left unarticulated, and how might philosophy contribute to bringing it into view? My most current project explores Sartrean and Arendtian ways of thinking and writing about experiences of resistance and revolution. I aim to show that at the heart of their divergent analyses is a profound disagreement about the meaning of freedom. This in turn has ramifications for how we think about the nature of politics, the experience of "the new" in art and culture, and how we might approach philosophy as a resource for making sense of events that radically challenge our existing categories - including categories that have anchored our expectations of philosophy as a discipline.
Summer 2020
PHIL-120 Do the Right Thing
Fall 2020
PHIL-220 Moral Philosophy

PHIL-220 Moral Philosophy

PHIL-220 Moral Philosophy
Spring 2021
PHIL-220 Moral Philosophy

PHIL-220 Moral Philosophy

PHIL-403 20th Century Philosophy