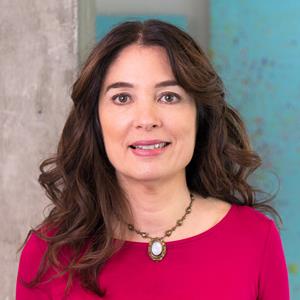 Janis Jibrin

Adjunct Instructor Health Studies
Degrees

MS, Nutrition, University of Maryland College Park, MD

BS, Foreign Service, Georgetown University, Washington DC

Bio

A registered dietitian who has spent much of her career researching and writing about nutrition, Janis's articles appear in Prevention, Yoga Journal, Good Housekeeping, Self, and other magazines. A number of her diet books have made the New York Times bestseller list.

Recently, she led a team of nutritionists and writers to develop a year-long weight loss program called "Real Appeal" for United Health Group. She is on the scientific advisory board of Sharecare, a health and wellness company. Her nutrition counseling practice is in Dupont Circle.
Scholarly, Creative & Professional Activities
Selected Publications
Sampling of books and manuals:
Sampling of 2016 magazine articles, blogs and videos:
Selected Publications
 Most recent books:
  •
Real Appeal Guides (weight loss program):  Success Guides (Vol 1, 2 and 3), Real Moves Guide, Real Food Guide (Real Appeal 2015 and 2016) •
The Pescetarian Plan (Ballantine 2014) •
The Life You Want! Get Motivated, Lose Weight and Be Happy (Simon &Schuster 2011) •
The Best Life Guide to Managing Diabetes and Pre-Diabetes* (Simon &Schuster 2009) •
Good Housekeeping's The Supermarket Diet* and The Supermarket Diet Cookbook (both Hearst Books, 2006)      Sampling of 2016 magazine articles, blogs and videos:   •
Food for Thought (Yoga Journal, September 2016).  Link to web version •
Genetically Engineered Salmon: Frankenfish or Safe and Sustainable? (Sharecare.com blog) •
Hey Women, Midlife Can Be Great! (PescetarianPlan.com blog) •
Brain Foods (Sharecare Facebook Live video)