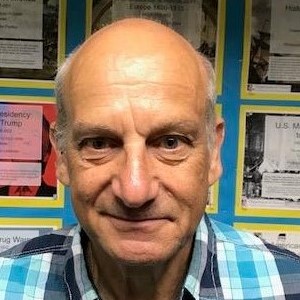 Joseph Roisman

Adjunct Professorial Lecturer History
Degrees

MA Tel Aviv University PhD University of Washington, Seattle

Bio

Prof. Roisman recently retired from Colby College, where he several times chaired the Department of Classics. He teaches a wide range of courses on Greek and Roman history and culture and ancient military history. He has published extensively in Greek history, historiography, and literature, with an emphasis on military history, the Age of Alexander and his successors, and Greek rhetoric. Some of his many books include: The Classical Art of Command: Eight Greek Generals Who Shaped the History of Warfare (Oxford, 2017); Alexander's Veterans and the Early Wars of the Successors (Austin, TX, 2012); Lives of The Attic Orators: Texts From Pseudo-Plutarch, Photius, and The Suda (coauthored with Ian Worthington, trans. Robin Waterfield; Oxford, 2015); The Rhetoric of Manhood: Masculinity according to the Attic Orators (Berkeley 2005); and The Rhetoric of Conspiracy in Ancient Athens (Berkeley 2006); and Alexander the Great: Ancient and Modern Perspectives (ed., Lexington, Mass. 1995). He is now working on a book manuscript on a historical commentary on the Athenian orator Lycurgus.