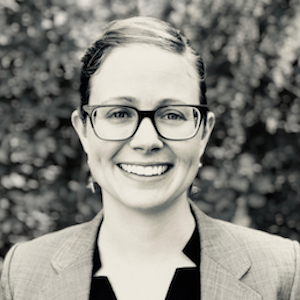 Katharine White

Adjunct Professorial Lecturer History
Degrees

PhD History, George Washington University
MA, History, McGill University
BA, History, Boston University

Bio

As a historian of modern German history, my research interests include topics in transnational history, youth culture, human rights, environment and peace activism, and the history of capitalism, socialism, and decolonization during the Cold War. I am especially passionate about topics relating to social justice issues, including gender inequality, race relations, and societal class structures.


I have taught history courses on a range of topics relating to my research at George Washington University and American University. I have received a number of teaching awards, including the Jack Child Teaching with Technology Award at American. For my full CV and course syllabi, please visit my website: katharinenwhite.com.