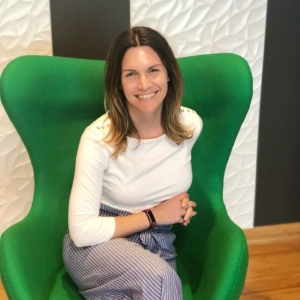 Kara Kokernak

Adjunct Assistant Professor Environmental Science
Degrees

BS Biology, American University 2002 MESM Environmental Science & Management, University of California, Santa Barbara 2006

Bio

Kara Shuster Kokernak is a Senior Sustainability Consultant at international consulting firm DNV GL specializing in sustainability, energy efficiency, and resiliency project management. The dichotomy between her experience in both lab science and applied science offers the ability to understand the background of current sustainability issues while also providing skills to manage and administer solutions and implementation of ideas. She is experienced in sustainable building practices as well as corporate sustainability portfolio management and offers expertise and assistance on developing green building programs and facilitating and managing utility energy efficiency and sustainability programs. Some of her more recent work revolves around the development and implementation of a novel tool to help clients adapt to impending climate change and ensure their buildings and assets are resilient and safe.