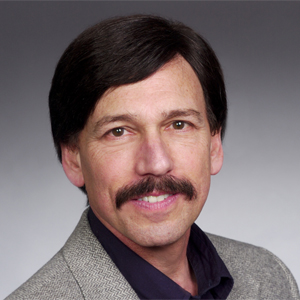 Peter Kuznick
Professor
Department of History
Peter Kuznick, Professor of History and Director of the Nuclear Studies Institute at American University, is author of Beyond the Laboratory: Scientists As Political Activists in 1930s America (University of Chicago Press), co-author with Akira Kimura of Rethinking the Atomic Bombings of Hiroshima and Nagasaki: Japanese and American Perspectives (Horitsu Bunkasha, 2010), co-author with Yuki Tanaka of Genpatsu to hiroshima - genshiryoku heiwa riyo no shinso (Nuclear Power and Hiroshima: The Truth Behind the Peaceful Use of Nuclear Power (Iwanami, 2011), and co-editor with James Gilbert of Rethinking Cold War Culture (Smithsonian Institution Press). A New York native, he received his Ph.D. from Rutgers University in 1984. He was active in the Civil Rights and anti-Vietnam War movements and remains active in antiwar and nuclear abolition efforts. In 1995, he founded American University's Nuclear Studies Institute. That year, on the 50th anniversary of the atomic bombings, his Institute co-hosted a major exhibit with the cities of Hiroshima and Nagasaki, which displayed many of the artifacts that were originally supposed to be part of the Smithsonian's ill-fated Enola Gay exhibit. Every summer, since 1995, he has taken Institute students on a study-abroad class in Kyoto, Hiroshima, and Nagasaki. The Institute was named the most creative and innovative summer program in North America by the North American Association of Summer Sessions. In 2003, Kuznick organized a group of scholars, writers, artists, clergy, and activists to protest the Smithsonian's celebratory display of the Enola Gay at the Smithsonian Air and Space Museum annex. As part of this effort, he cofounded the Committee for a National Discussion of Nuclear History and Current Policy and the Nuclear Education Project with Hiroshima Mayor Tadatoshi Akiba and professors Mark Selden and John Dower. His current projects include a book on scientists and the Vietnam War and another that looks at how the evolving understanding that nuclear war could lead to annihilation of all life on the planet has shaped the behavior and views of military strategists, policymakers, and the public. He and Oliver Stone co-authored the 10 part Showtime documentary film series and book both titled The Untold History of the United States. He regularly provides commentary for all the major U.S. and international media and has begun his fourth three-year term as Organization of American Historians Distinguished Lecturer.

Degrees

PhD, Rutgers University
MA, Rutgers University
BA, Rutgers University
Loading ...

OFFICE

CAS - History
Battelle Tompkins - 145
Monday 5:20-6:20pm; Thursday 2:30-3:30pm and 5:20-7:20pm
FOR THE MEDIA

To request an interview for a
news story, call AU Communications
at 202-885-5950 or submit a request.
---
Teaching
Summer 2015

HIST-085 Hiroshima, Nagasaki & Beyond

HIST-485 Hiroshima, Nagasaki & Beyond

HIST-685 Hiroshima, Nagasaki & Beyond
Fall 2015

HIST-288 Oliver Stone's America

HIST-457 America Between Wars 1919-1941
Spring 2016

HIST-215 Soc Forces Shaped Amer

HIST-751 Graduate Research Seminar
Scholarly, Creative & Professional Activities
See CV for full list of Peter Kuznick's Scholarly, Creative, and Professional Activities.
AU Expert
Area of Expertise: History of U.S. culture, twentieth-century America, American radicalism, and American sexuality; scientists and politics in twentieth-century America; atomic bombings of Hiroshima and Nagasaki; scientists and the Vietnam War; Oliver Stone; film and history; Cold War; history of the American Empire

Additional Information: Peter Kuznick is an expert on twentieth-century American history. He can comment on Japanese and American nuclear culture, the history of American sexuality, U.S. cultural history, the 1930s, the 1960s, Vietnam, Cold War and nuclear history, and American radicalism. Kuznick is director of AU's Nuclear Studies Institute, which was honored in 1996 by the North American Association of Summer Sessions as the most creative and innovative program in North America. A proponent of nuclear disarmament, Kuznick is a critic of the U.S. decision to use atomic bombs in World War II, speaking frequently on the topic. He co-founded the Nuclear Education Project along with Hiroshima Mayor Tadatoshi Akiba and professors Mark Selden (Cornell University) and John Dower (Massachusetts Institute of Technology). In 2003, Kuznick organized a group of scholars, writers, artists, clergy, and activists to protest the Smithsonian's decision to display the Enola Gay in a celebratory fashion without placing the atomic bombings in historical context or mentioning the number of people killed at Hiroshima and Nagasaki. In 1995, the institute and the cities of Hiroshima and Nagasaki coordinated a major exhibit at American University on the atomic bombings. Kuznick was an active participant in the civil rights and anti-Vietnam War movements. He also is an expert on film and history and teaches a popular course that uses Oliver Stone's films to examine recent American history. Kuznick coedited Rethinking Cold War Culture (Smithsonian Institution Press, 2001) and authored numerous articles on nuclear history, including "The Decision to Risk the Future: Harry Truman and the Doomsday Narrative," "Defending the Indefensible: A Meditation on the Life of Hiroshima Pilot Paul Tibbets," "Prophets of Doom or Voices of Sanity? The Evolving Discourse of Annihilation in the First Decade and a Half of the Nuclear Age," and, most recently, "Japan's Nuclear History in Perspective: Eisenhower and Atoms for War and Peace" in the Bulletin of the Atomic Scientists. The Untold History of the United States, a 10-part documentary film series he coauthored with Oliver Stone, will be airing on Showtime in 2012. Kuznick and Stone's coauthored book, The Untold History of the United States, will be published by Simon and Schuster in 2012. Kuznick and Stone recently coauthored an article in the New Statesman titled "Don't Betray Us Barack—End the Empire." In 2011, Kuznick coauthored a book with Japanese historian Akira Kimura titled Rethinking the Atomic Bombings of Hiroshima and Nagasaaki: Japanese and American Perspectives. He is also the author of Beyond the Laboratory: Scientists as Political Activists (University of Chicago Press, 1987). Kuznick has commented for numerous media outlets, including the Washington Post, Philadelphia Inquirer, New York Times, Los Angeles Times, and Chicago Tribune and CBS's Sunday Morning, Entertainment Tonight, C-SPAN, Fox News Channel, CNN, Radio Free Europe, Agence France Press, Reuters, Voice of America, History News Network, Al Jazeera, Fars News, and El Mercurio, as well as numerous Japanese newspapers, magazines, and television stations. 

Media Relations
To request an interview please call AU Media Relations at 202-885-5950 or submit an interview request form.