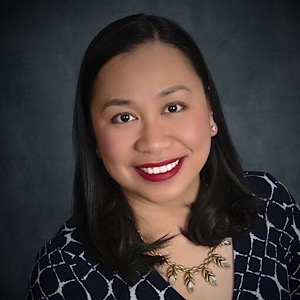 Michele Lansigan

Sr Professorial Lecturer Chemistry
Degrees

PhD Chemistry, Georgetown University

BS Chemistry, University of the Philippines Los Banos

Bio

Michele Lansigan received her BS degree in Chemistry from the University of the Philippines-Los Banos where she also spent three years as a full time instructor teaching General Chemistry and Physical Chemistry laboratory courses. She was then accepted as a graduate fellow at Georgetown University where she worked with manganese-iron oxo clusters and evaluated their use as potential contrast agents for magnetic resonance imaging (MRI). After obtaining her PhD degree, she moved to Cleveland, Ohio to pursue postdoctoral work at Case Western Reserve University. There, she conducted research on magnetic polymer hybrids for theranostic applications. After doing research for many years, she decided to go back to her original passion, which is teaching. Currently, she teaches Chem 100 (Chemistry in Everyday Life), Chem 150 (Chemistry of Cooking), Chem 250 (Criminalistics, Crime and Society) and an AU Core Complex Problems course on nanotechnology entitled "Small Things with Big Impact". Prof. Lansigan was recently awarded the 2021 Outstanding Teaching in a Term-Line Appointment Award.
Spring 2021
CHEM-250 Criminalistics, Crime & Soc

CORE-105 Complex Problems Seminar: Small Things with Big Impact
Summer 2021
CHEM-150 Chemistry of Cooking

CHEM-250 Criminalistics, Crime & Soc
Fall 2021
CHEM-100 Chemistry in Everyday Life

CHEM-250 Criminalistics, Crime & Soc

CHEM-250 Criminalistics, Crime & Soc