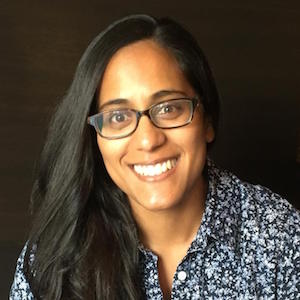 Nabina Liebow

Director of CAS Leadership Program and Professorial Lecturer Philosophy & Religion
Additional Positions at AU

CAS LEAD Director

Degrees

Ph.D. Philosophy, Georgetown University

M.A. Philosophy, Georgetown University

B.A. Carleton College

Bio

On leave Fall 2019 Nabina works primarily in applied ethics, philosophy of race, social philosophy, feminist theory, and moral psychology. In addition, Nabina is passionate about making philosophy accessible and exciting to students from all backgrounds. Nabina earned her PhD from Georgetown University in 2017. Her dissertation is titled "Microaggressions and Moral Responsibility."
Spring 2021
CAS-151 LEAD Seminar II

CAS-152 LEAD First Year Seminar

CAS-251 LEAD Seminar IV

CAS-294 Comm Service Learning Project: Lead Seminar IV
Summer 2021
PHIL-120 Do the Right Thing

PHIL-241 Bioethics
Fall 2021
CAS-150 LEAD Seminar I

CAS-250 LEAD Seminar III

CAS-350 LEAD Seminar V

PHIL-120 Do the Right Thing