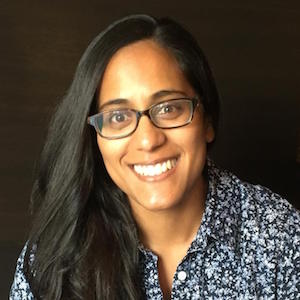 Nabina Liebow

Instructor Department of Philosophy and Religion
Degrees

Ph.D. Philosophy, Georgetown University (December 2017)

M.A. Philosophy, Georgetown University (2013)

Bio

Nabina works primarily in applied ethics, philosophy of race, social philosophy, feminist theory, and moral psychology. In addition, Nabina is passionate about making philosophy accessible and exciting to students from all backgrounds. Nabina earned her PhD from Georgetown University in 2017. Her dissertation is titled "Microaggressions and Moral Responsibility." Nabina grew up in Seattle, WA and went on to earn her B.A. from Carleton College (2011) where she majored in Philosophy and concentrated in Women's and Gender Studies.