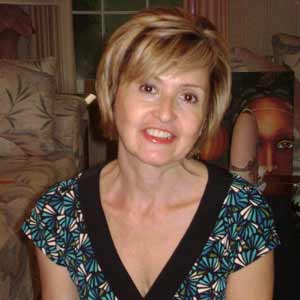 Margarita Marin-Dale

Adjunct Professorial Lect Department of Philosophy & Religion
Degrees

Juris Doctorate, Law, George Washington University National Law Center <br/>
BA, Psychology, George Washington University

Languages Spoken

English and Spanish (native), German (advanced), Quechua (conversational), Portuguese and French (reading ability), Aymara and Latin (working knowledge)

Bio

A native of Bolivia, Prof. Marin-Dale's doctoral studies focused on corporate and international law. In recent years, her attention has turned to social issues concerning the indigenous peoples of South America, and she presently serves as a human rights consultant to various indigenous organizations. She has conducted over two decades of research on Andean themes, and teaches courses on the Andean colonial chronicles, Andean mythology, and Native Andean cultures. Her book entitled Decoding Andean Mythology (University of Utah Press, 2016) is a comprehensive, interdisciplinary analysis of the Native Andean oral tradition spanning five centuries and analyzes Native Andean mythology primarily from a symbolic and human rights perspective. It was nominated in 2017 for Best First Book in Native American and Indigenous Studies by the Native American and Indigenous Studies Association. In 2018 it was awarded the Wayland D. Hand Prize by the American Folklore Society (History and Folklore section) for outstanding book combining historical and folkloristic methods and materials.
Spring 2023
PHIL-380 Colloquium in Philosophy: Pachakuti: World Upside Down
Partnerships & Affiliations
American Association of University Professors
Member

The Pre-Columbian Society of Washington, D.C.
Member

American Folkore Society
Politics, Folklore and Social Justice Section

The American Bar Association
Member

Latin American Studies Association
Member, Bolivia Section

Hispanic Reading Room, U.S. Library of Congress
Researcher

Massachusetts Bar Association
Admission, 1990

Wisconsin Bar Association
Admission, 1986

Native American and Indigenous Studies Association
Scholar
Scholarly, Creative & Professional Activities
Research Interests
Prof. Marin-Dale's main topics of research include Inca history and deep analysis of Andean primary sources, such as the Spanish colonial chronicles, and the impact of colonial institutions on contemporary Native Andean culture and society; social conflict and the rise of indigenous social movements in the Andes; and contemporary use of Andean folktales as an avenue for social and political protest.
Media Appearances
Her letters to the editor have been published in the New York Times and the Milwaukee Journal. An article on the professor's legal career was published in the Sunday magazine of the Milwaukee Journal.
Professional Presentations
"Inkarrí: El retorno del inca y la reconstitución mítica del cuerpo del rey andino."  American University's "Colloquium on Memory, Myth and Desire in French, Francophone and Hispanic Literature," January 24, 2007.
Co-Moderator, Presidential Panel, "Resistance, Reclamation and Re-Creation In Minnesota Native American Women's Storytelling."

 

American Folklore Society Annual Conference, Minneapolis, Minnesota, October 19, 2017.