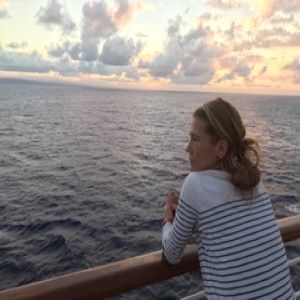 Maya Brown

Professorial Lecturer Literature
Degrees

BA University of Vermont

MA Georgetown University

Favorite Spot on Campus

The trails around AU.

Book Currently Reading

Educated

Bio

Maya grew up in Seattle, Washington and the Marshall Islands in the South Pacific. Technically a 7th generation Vermonter, she reluctantly moved to Vermont as a high schooler. Maya studied anthropology and sociology as an undergrad at the University of Vermont. After graduating she served in the Peace Corps in Mongolia; was an AmeriCorps Promise Fellow in Burlington, Vermont; and taught in the JET Program in Osaka, Japan for two years. She has coached girls' cross-country running, swimming, an all-women's triathlon team, and was the program director and coach for a youth triathlon camp for socio-economically disadvantaged kids in DC. She completed a Master's degree in Literature at Georgetown University, and her academic interests include feminism and gender. An avid distance runner, she has run 13 marathons (including the Boston Marathon and an indoor track marathon--211 times around an indoor track--about as interesting as it sounds), three 50-milers, and two 100K races. Maya has taught at AU since 2015. She lives in DC with her two kids (7 & 10), 3 cats, and husband.
Fall 2021
LIT-121 Rethinking Literature: By and About Women

WRT-100 College Writing

WRT-100 College Writing