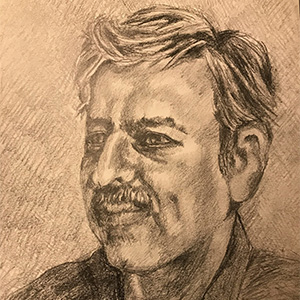 Nimai Mehta

Hurst Sr Prof Lecturer Department of Mathematics & Statistics
Bio

As an economist and statistician, Professor Mehta's area of research is on the quality and use of data under varying institutional contexts. He is the lead coordinator of a multidisciplinary effort at the university to employ data-science, economics, and machine-learning to improve data on missing and exploited children. He was previously the principal investigator for a UNICEF project on the quality of education data and reforms in Myanmar. Prior to his appointment at the department, Professor Mehta was the Academic Director of one of the country's oldest Economic Policy Program where his work focused on an empirical and institutional analysis of government failure. He has also led the university's policy programs in China and Europe.

He has held teaching positions at the School of Economics, University of the Philippines, where he was a Research Fellow and Program Associate with the Center for Integrative and Development Studies. Prior positions include: Visiting Scholar at the James M. Buchanan Center for Political Economy in Fairfax, Virginia, and Adjunct Professor at George Mason University, Department of Economics. He also serves on the Academic Council of the Indian School of Public Policy, New Delhi.

Professor Mehta obtained his Masters in Applied Economics from Bombay University, and a Doctorate in Economics from George Mason University.
Spring 2023
STAT-302 Intermediate Statistics

STAT-302 Intermediate Statistics

STAT-614 Statistical Methods
Fall 2023
STAT-202 Basic Statistics

STAT-202 Basic Statistics

STAT-614 Statistical Methods