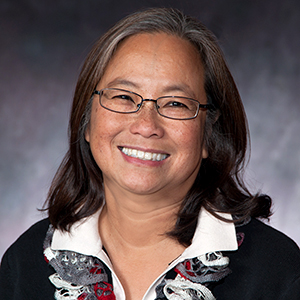 Maria Floro

Professor Economics
Degrees

PhD, Stanford University,
MA, Monash University, Australia
BA, University of the Philippines

Bio

Maria S. Floro is Professor of Economics at American University in Washington DC and co-director of the Graduate Program on Gender Analysis in Economics (PGAE). Her publications include books on Informal Credit Markets and the New Institutional Economics, Women's Work in the World Economy, and Gender, Development, and Globalization: Economics as if All People Mattered (co-authored; forthcoming)as well as monographs and journal articles on vulnerability, informal employment, urban food security, time use and well-being, financial crises, urban poverty, households savings, credit and asset ownership. She has collaborated with researchers, women's groups and community organizations in Thailand, Philippines, Ecuador and Bolivia in conducting fieldwork on vulnerability, gender and informal employment in urban poor communities. She is currently working on analysis of time use survey data of China, Mongolia and Thailand and serves as technical adviser to the Economic and Social Costs of Violence Against Women Project.
Spring 2021
ECON-362 Microeconomics of Econ Devel
Partnerships & Affiliations
Gender Working Group of the Economics Department
Member

New Graduate Program on Gender Analysis of Economics
Co-director

Feminist Economics
Associate editor

International Working Group on Gender
Member

IAFFE
Member, Board member and currently is the Vice President of Developmemt
Scholarly, Creative & Professional Activities
Professional Services
Professor Floro has worked in various capacities (adviser, economist, and trainer) with grassroots organizations, government ministries, women's groups and knowledge networks, United Nations, Inter-American Development Bank, World Bank, and other international agencies.
The interrelation of women's well-being and economic development was the main theme of the 1997 Philippine Human Development Report of which she served as contributor and a reviewer.
She has worked with the United Nations Statistical Division in the late 1990s to help improve data collection and statistics on unpaid work and home-based work. She also had the opportunity to understand the dynamics of gender and macroeconomics (particularly finance and investment) while organizing sessions for the 1995 Beijing Conference, Senior Women leaders' conference during the 1996 Asia-Pacific Economic Cooperation (APEC) and serving as gender adviser for the Preparatory Committee Meetings and the International Conference on Financing for Development in 2001.
These experiences gave her deep insights on the issues of globalization which she explored analytically in several papers and articles.  
In addition, she has worked with research institutions and community organizations in Latin America and Asia on collaborative research projects and training courses. She has been a member of the International Working Group on Gender, Macroeconomics and International Economics and was an instructor in the summer intensive course program offered at University of Utah.