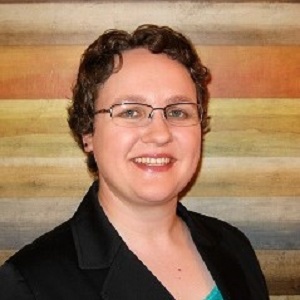 Mahri Irvine

Adjunct Professorial Lecturer Critical Race, Gender, and Culture Studies Collaborative
Additional Positions at AU

Adjunct Professorial Lecturer in Women's, Gender, and Sexuality Studies Program at American University

Degrees

PhD, American University, 2014 MA, American University, 2013 BA, Indiana University, 2007

Bio

Dr. Irvine is an anthropologist who studies gender-based violence and cultural inequalities in the United States. She wrote a 3-year federal grant for the Indiana Coalition to End Sexual Assault (ICESA); the grant was awarded in July 2016 by the Office on Women's Health. Dr. Irvine works for ICESA as the Director of Campus Initiatives. In her role with ICESA, Dr. Irvine manages the development and implementation of a statewide campus consortium, which provides policy assessment, evaluation of procedures and prevention initiatives, trainings, and technical assistance to nine campus partners throughout Indiana. In her previous position with Indiana University, Dr. Irvine conducted applied research in the form of in-depth ethnographic needs and strengths assessments for the six IU regional campuses. Dr. Irvine is an Adjunct Professorial Lecturer and teaches remotely for American University; she is geographically located in Indianapolis. She regularly teaches WGSS 350 "Gender and Violence" (fall semesters) and WGSS 496/696 "Gender, Violence, and Inequality" (spring semesters). Dr. Irvine received her PhD in Anthropology from American University in 2014. Her dissertation research examined how rape culture impacted the lives of formerly incarcerated women in Washington, D.C.; she studied how sexual victimization played a direct role in women's decisions to become involved in crime, and how three different types of violence interconnected to pose unique challenges for these women. Dr. Irvine has studied sexual violence and gender inequalities for over fifteen years, with four years of direct experience as a victim advocate for Rape Victim Advocates in Chicago, the DC Rape Crisis Center in Washington, D.C., and Open Arms prison reentry organization in Washington, D.C. She was also a volunteer for Indiana Coalition Against Sexual Assault for six years. Dr. Irvine has designed and taught university courses since 2011, working at American University and St. Mary's College of Maryland. She is a member of the American Anthropological Association, Association for Feminist Anthropology, Society for Applied Anthropology, Anthropology and Mental Health Interest Group, and the Society for Anthropology of North America. Dr. Irvine values and prioritizes work-life balance, recognizing that it is vitally important for victim advocates, researchers, and students to maintain their mental health by engaging in positive non-work activities. She highly recommends that all of her students and colleagues intentionally make time for non-academic, non-work, fun activities in their lives!