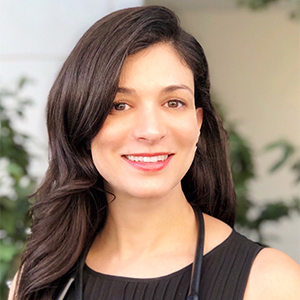 Nancy Aboulmouna

Adjunct Professorial Lect Department of Health Studies
Degrees

ND, Doctor of Naturopathic Medicine, University of Bridgeport


MS, Functional Nutrition, University of Bridgeport


BS, Global and Environmental Change, Economics, George Mason University

Bio

Dr. Nancy Aboulmouna earned her Naturopathic Medical degree (ND) while simultaneously completing a Master of Science in Functional Nutrition. She began teaching graduate and undergraduate Nutrition at American University in the Fall of 2018. Her focus is on providing experiential context to nutritional principles and strategies as a physician provider of Functional Medicine and Nutrition. Additionally, Dr. Aboulmouna's active civic engagement in community health disparities and public policy provides students with insight on the significance of health inequities and its role in health promotion and policy change.
Partnerships & Affiliations
AIM Health Institute
Health Education Director

Cedars Natural Healthcare
Physician

GW Center for Integrative Medicine
Affiliate Physician