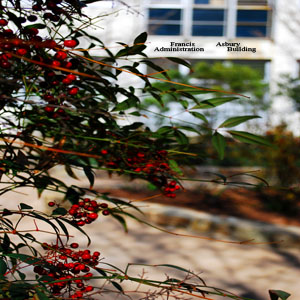 Olga Rojer

Associate Professor World Languages and Cultures
Degrees

PhD, University of Maryland, 1985
MA with distinction, American University, 1979
BA cum laude, Mount Holyoke College, 1976

Bio

Olga Rojer is Director of the German Studies program. Her teaching interests include modern German literature and film, literary translation, and Dutch Caribbean studies. Her recent research has emphasized the subaltern literature of the Caribbean Creole language Papiamentu and post colonial literature in Dutch. Rojer received a Pushcart Prize nomination for her translations of the fiction of celebrated Dutch Caribbean author Boeli van Leeuwen. Her most recent books are Founding Fictions of the Dutch Caribbean: Carel de Haseth's Slave and Master (Katibu di Shon) A Dual-Language Edition (Peter Lang, 2012) and Founding Fictions of the Dutch Caribbean: Cola Debrot's My Black Sister and Boeli van Leeuwen's A Stranger on Earth (Peter Lang, 2007). Her early research focuses on the marginalized literature and politics of the German speaking exile in Argentina. She is the author of Exile in Argentina: 1933-1945 (Peter Lang, 1989).
Rojer is also an award winning screenwriter.


Foreign Languages: Dutch (native)
German (fluent), Spanish (fluent), Papiamentu (fluent), French (working knowledge).
Fall 2021
GERM-332 German Convers & Comp I

GERM-332 German Convers & Comp I