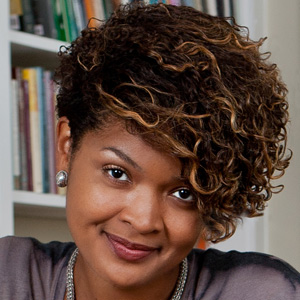 Dolen Perkins-Valdez

Assoc Professor Department of Literature
Degrees

BA, Harvard College
PhD, George Washington University

Bio

Dolen Perkins-Valdez is the New York Times bestselling author of two novels: Wench and Balm. *USA Today* called Wench "deeply moving" and "beautifully written." *People* called it "a devastatingly beautiful account of a cruel past." *O, The Oprah Magazine* chose it as a Top Ten Pick of the Month, and NPR named it a top 5 book club pick of 2010. In 2017, HarperCollins released Wench as one of eight "Olive Titles," limited edition modern classics that included books by Edward P. Jones, Louise Erdrich, and Zora Neale Hurston. Dolen wrote the introduction to a special edition of Solomon Northup's Twelve Years a Slave (Simon & Schuster) which also became a New York Times bestseller. Her short fiction has appeared in The Kenyon Review, StoryQuarterly, StorySouth, and elsewhere. Dolen's forthcoming novel Take My Hand will be published by Berkley Books/Penguin in 2022. Dolen is the current Chair of the Board of the PEN/Faulkner Foundation.
Spring 2023
HNRS-098 Honors Capstone Supplement

LIT-480 Senior Project in Literature

LIT-700 Advanced Fiction Workshop