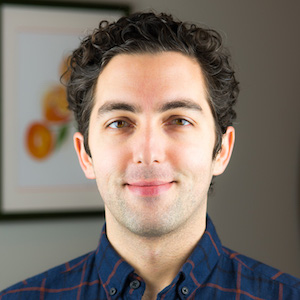 Paul Fileri

Professorial Lecturer Department of Literature
Degrees

Ph.D., Cinema Studies, New York University

M.A., Cinema Studies, New York University


B.A., English & Comparative Literature with a concentration in French Language & Literature, Columbia University

Languages Spoken

French

Bio

Paul Fileri (he/him/his) is Professorial Lecturer in the Cinema Studies program in the Department of Literature at American University, in Washington, DC. He received his doctorate in Cinema Studies from New York University in 2016 and his B.A. in English and Comparative Literature from Columbia University. He has taught courses at New York University and came to American University in 2017 to teach Critical Approach to Cinema (Lit 146), an introduction to the study of cinema and media. He is currently at work on a book manuscript entitled "Unsettling Subjects: Documentary and Decolonization in the French Colonial Empire." His work focuses on documentary and nonfiction screen media, especially the place of audiovisual media in the critical historiography of race, nation, diaspora, and colonial empire. His work begins with documentary media forms and discourse, opening out onto questions across disciplines about power, difference, and the materiality of media forms. His writing has appeared in such journals as Film Quarterly, Film Comment, and Senses of Cinema.


Further research and teaching interests include media, migration and citizenship; media and collectivity in transnational social movements; French and francophone cinema and politics; contemporary and historical francophone African and Black diasporic cinemas; experimental artistic practices in sound and moving image media; the essay film; documentary and nonfiction in emerging digital media projects (online, interactive, database, site-specific installations); the history of filmmaking within state institutions and bureaucratic governance; and the history of moving image archiving and preservation.


Recent publications:


Fileri, Paul. "The Work of Displacement in Colonial Documentary: History, Movement and Collectivity between the Postwar Metropole and Colonial French West Africa," in A Companion to Documentary Film History, ed. Joshua Malitsky (Malden, MA: Wiley Blackwell, 2021), 27-46.
Spring 2023
CORE-105 Complex Problems Seminar: Documentary: Art and Reality

LIT-146 Critical Appr to Cinema

LIT-146 Critical Appr to Cinema
Fall 2023
LIT-146 Critical Appr to Cinema

LIT-146 Critical Appr to Cinema

LIT-250 Lit, Film & Globalization
Partnerships & Affiliations
Scholarly, Creative & Professional Activities
Selected Publications
Paul Fileri. "The Work of Displacement in Colonial Documentary: History, Movement and Collectivity between the Postwar Metropole and Colonial French West Africa," in A Companion to Documentary Film History, ed. Joshua Malitsky (Malden, MA: Wiley Blackwell, 2021), 27-46. https://doi.org/10.1002/9781119116172.ch2