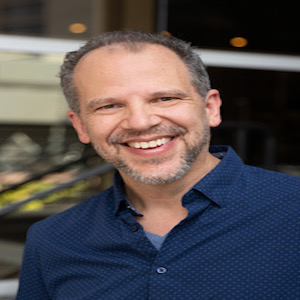 Aaron Posner

Professor Department of Performing Arts
Degrees

BS, Performance Studies, Northwestern University

Bio

Aaron Posner is an award-winning director, playwright, teacher, and former Artistic Director of Philadelphia's Arden Theatre and New Jersey's Two River Theatre. He has directed more than 150 productions at major regional theaters across the country including virtually every theatre in the DC area. As a playwright, his re-imaging of Chekhov's The Seagull, entitled Stupid F**king Bird, was one of the ten most produced plays in the country in 2015 and has had more than 150 productions worldwide. Other plays include The Heal, JQA, Life Sucks, No Sisters, District Merchants, Who Am I This Time? & Other Conundrums of Love, The Chosen, My Name Is Asher Lev, The Gift of Nothing, Me…Jane: The Dreams & Adventures of Young Jane Goodall, and many more. He lives outside of D.C. with his wife, actress Erin Weaver, and his daughter, Maisie.
Spring 2023
HNRS-098 Honors Capstone Supplement

PERF-065 Musical/Theatre Production: Lost Girl

PERF-445 Senior Capstone
Fall 2023
PERF-065 Musical/Theatre Production: Damn Things Will Kill Ya

PERF-414 Theatre Performance Practicum: Acting Shakespeare

PERF-452 Directing Techniques