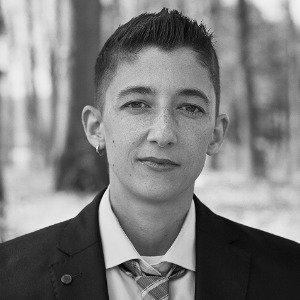 Perry Zurn

Assistant Professor Philosophy & Religion
Degrees

PhD, Philosophy, DePaul University MA, Philosophy, Miami University

Bio

Perry Zurn is Assistant Professor of Philosophy at American University. He researches in political philosophy, gender theory, and applied ethics. Zurn is the author of The Politics of Curiosity (University of Minnesota Press, under contract) and the co-author of Curious Minds (MIT Press, under contract). He is also the co-editor of Active Intolerance: Michel Foucault, the Prisons Information Group, and the Future of Abolition (2016), Carceral Notebooks 12 (2017), Curiosity Studies: A New Ecology of Knowledge (forthcoming), and Intolerable: Writings from Michel Foucault and the Prisons Information Group, 1970-1980 (forthcoming). His work appears in the APA Newsletter on LGBT Issues in Philosophy, Carceral Notebooks, Hypatia, Journal of the American Psychoanalytic Association, Journal of French and Francophone Philosophy, Modern and Contemporary France, philoSOPHIA, Radical Philosophy Review, and Zetesis.